We're mere weeks away from hem lines rising and sun kissed skin being shown off by the girls and boys of summer. With this welcome seasonal change comes a major concern across the Naturally Curly community: switching up last season's hairdo!
Our friends at Cantu Beauty completely understand that you want to show off your beautiful curls and waves and coils in a style that is easy to maintain and still looks fun for summertime festivals and events. That's why they've recommended The Protected Pompadour, one of the sexiest summertime 'dos for all of our curlfriends to wear this season! In following Cantu Beauty-sponsored article, you'll learn how to get this look by using shea butter-based products found at your local drug and beauty supply stores, and other mass retail stores, to protect your strands while they're put away in a protective style.
The Protected Pompadour
Step 1 - Using either your fingers or a plastic, wide-tooth comb, part the front section of your curls. To get a well-balanced pomp, determine where your eyebrows end and part curls from that point.
Step 2 - Gently lift curls from roots to tips in the sectioned area with your fingers, all of which should be covered in Cantu's Leave-In Conditioning Repair Cream.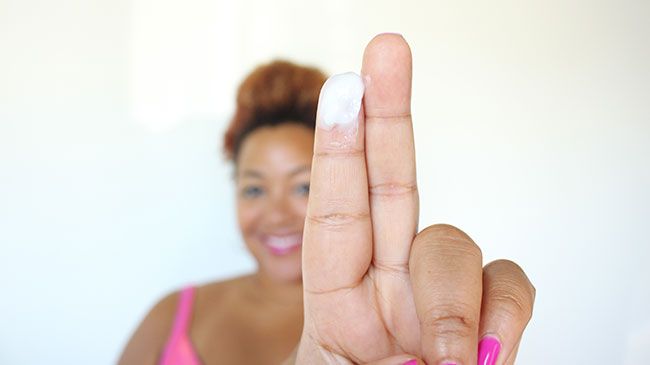 Step 3 - Once the section is thoroughly conditioned, pull back the section toward the top, or crown, of your head.
Step 4 - Now it's time to put some spring in your pomp! Our lovely model Kami Smith opted to use sprAngz to hold her pompadour in place instead of bobby pins. "I was so surprised by how easy it was to put in," Smith said, "I just gathered my hair and hooked it onto each side. Super simple and it's staying in place! Nothing can ever keep my hair together and this has done the trick."
Using either sprAngz or bobby pins, pin the section of your hair right before your crown starts. Simply pin over top knot for an easy protective style that's perfect for summer dresses and dinner party cocktails.
If your curls are too short, don't worry - keep reading to see how I rock a mini pompadour with a TWA.
Step 5 - Add extra protection to your fragile edges and temples with Cantu Grow Strong Strengthening Treatment.
Step 6 – Finish the look by smoothing stubborn edges and flyaways with Cantu Shea Butter Extra Hold Edge Stay Gel.
Mini-Pompadour for Teeny Weeny Afros
Although my 4C curls are in their Teeny Weeny Afro stage, I'm not going to let a little thing like length get in my way! Since I'm a huge fan of the Power Protector Cocktail, I start my styling by applying generous amounts of leave-in conditioner to all of my curls, starting from tips to roots. Gently separating out where I want a mini pompadour to start, I apply more of the leave-in to that section.
Then I wrap my favorite navy blue satin scarf around my head, letting the scarf fall into the separated pompadour section.
To keep the look clean, I loop the scarf in the front and wrap it back around my hair, tying it into a gently holding knot or bow. To get a cute pompadour bang or pin-up bang, I gently tuck my curls into a roll and hold them tight with a bobby pin or two.
And then, I walk out of the house feeling like a naturally curly born woman because I not only look and feel great, I am protecting my curls at the same time!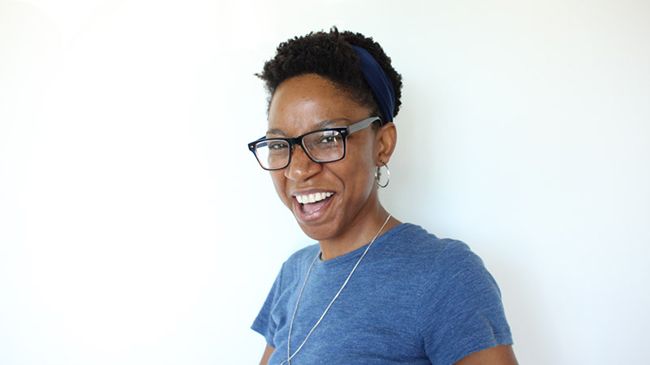 As you can see, it doesn't matter your hair's length. All you need are the right Holy Grail items to help you get the 'do that's right for you!
Don't forget to show up and show out on Instagram, because we want to see your amazing style all summer long. Simply tag #mycantu to share your tips and tricks!
Now that you're ready to knock onlookers out with the season's hottest hairdo, tell me - how will you rock your Protected Pompadour this season, curlfriend? Share your goals with me in the comments section!