Articles | NaturallyCurly.com
Curly Girl: The Handbook
Professional hairstylist Lorraine Massey celebrates the curly girl way of life, from hair care to carefree attitude.
All About Proteins
The first step in selecting a gentle shampoo is to avoid those containing sodium or ammonium lauryl or laureth sulfate.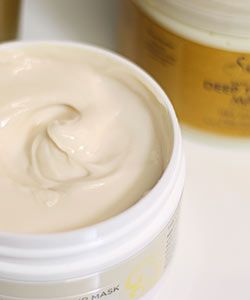 Typing Kids' Hair: Just Go With the Flow
Determining the hair type of an adult can be difficult enough. But for kids, it can an especially complicated endeavor -- a task made more difficult by the ever-evolving nature of children's hair.
Detangling a 2-year-old
Maintaining tangle-free hair will probably help a youngster deal with getting her hair combed.
Happy Nappy New Year!
While I will be giving you a few things new, I won't stray from the tried and true. That means that I will continue to devote some columns to answering your questions about natural hair-care.