So, a couple of days ago I posted that my hair seems to be losing definition and i'm back to worrying that i'm forcing my hair to be wavy when it really isn't!
I was going to buy some more products and see if I could improve things, but didn't manage to get to the store yet. (I love snow, but not when it gets between me and shopping!)
Today I decided to change things up with what I already have. I've been using Suave Coconut as my co-wash, and Burt's Bees Super Shiny (Grapefruit and Sugar Beet) as my rinse out. I've noticed, though, that Burt's Bees just doesn't feel right in my hair. It feels like I need to put a LOT in for it to feel like it's coating all my hair. So today I used Suave for my rinse out too.
This is my hair a week ago (about a week into CG), which I think was my best result yet: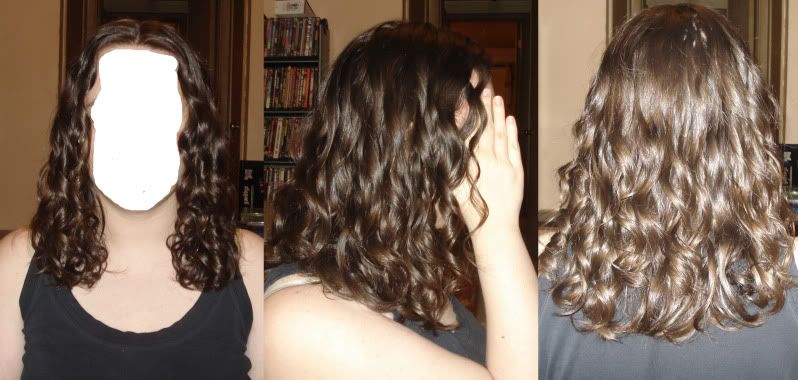 And this is my hair today:
It looks shiny and curlier at the back (the underneath isn't practically straight, for once) but it just doesn't look right to me. And more than that, it doesn't feel right on my head, if that makes any sense. Before even looking at it, I could tell something wasn't right.
So, I don't know... this mess today really hasn't helped my mood about this all in the slightest! I don't even know enough about all of this right now to know what I can figure out from the result today!
Argh!