#1: Frizzy in Florida [S.O.S.!]
I live on the West coast of Florida near the Gulf of Mexico. It's hot, and getting hotter and it's still technically spring. Needless to say I'm in for some trouble. I have 3b hair, sometimes 3a and unless I douse it with conditioner 4 times a day (which makes it look very greasy) then it sticks out literally 6 inches from my face on each side.
What has been working for me for the last few months has been to spritz it with a mixture of mostly water but some conditioner, styling cream, and a tiny bit of gel that I mixed in a spray bottle (never been used for anything else before so I know I'm not getting Windex in my hair)
After getting it nice and damp, I'd comb it with a wide-toothed comb and then a fine-toothed comb, then rub some Herbal essences mousse into it focusing on the ends and just kind of play with my hair to get little tame curls.
That has recently stopped lasting as long as it used to, obviously due to the increased heat/humidity (joy) and this is what I have to work with lately: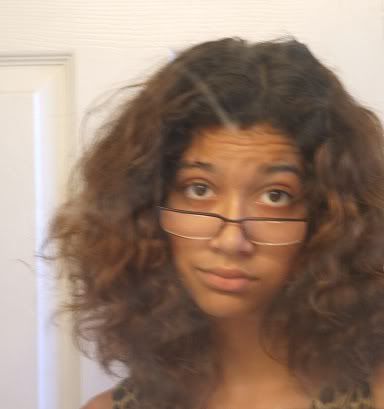 Can you recommend any products or techniques or ANYTHING that will help reduce the poofiness of my hair?