#1: Help Me with My hair? 2b or 2c? Pics included.
I'm really unsure about my hair type for one, whether it is 2b or 2c.
Some things you should know:
•my hair is very thick. (The appearance can sometimes be deceiving).
•it reaches a little bit lower than my shoulders (I am growing it out.)
•ive never been that impressed with diffusing my hair.
•It's flat on top! Aughh, this I hate.
•The curly girl method does not work with my hair (it makes it greasy in fact).
•the way my hair is cut is on an slight angle, short in the back (kind of) and it comes down on a slight angle from there.
•I have a very very good hairstylist.
•I own herbal essence mousse, noodle head curling creme & noodle head leave in conditioner, & Sexy curly hair creme.
However
Ive been just using the sexy curly hair creme.
•plopping hasn't really worked all that well for me..
My hair can turn out differently so many times.
Sometimes it will turn out like this:
But today it is more like this: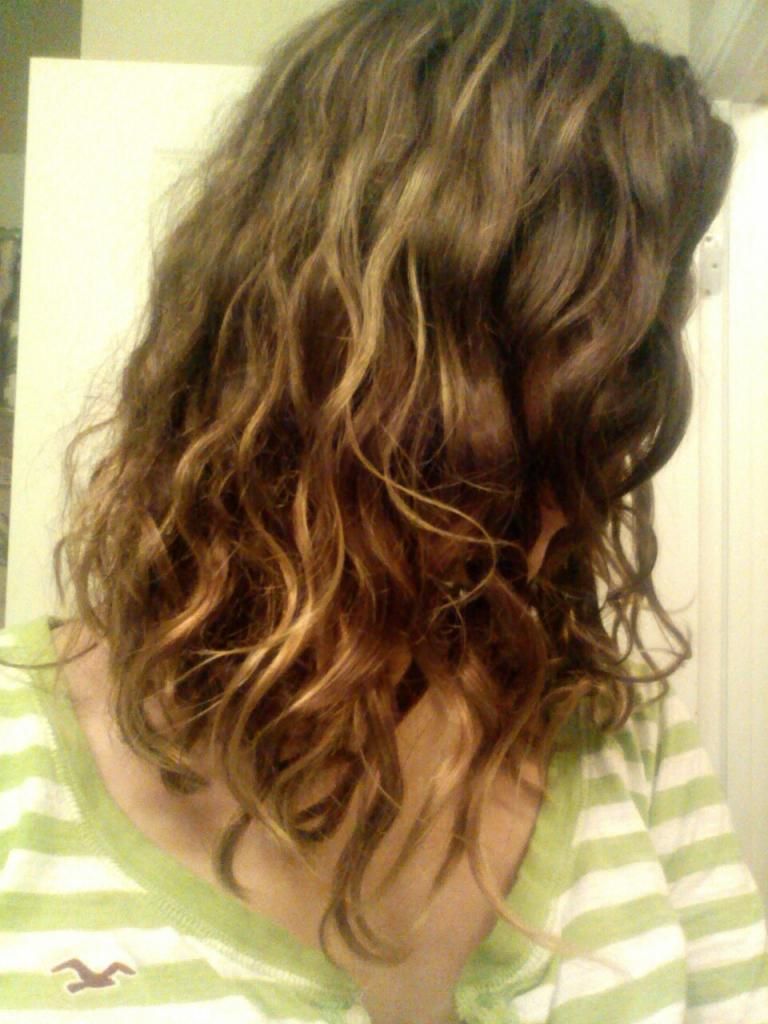 (Note; it isn't cheap to go to my hairstylist. She does a very good job, but right now we are waiting a week or so for our next hair appointment. I do color my hair, and I'm thinking about asking for layers? We will see what she says. For now I'm dealing with some split ends from "wear and tare" overtime, and some need to be touched up roots.)
Sorry for the big pictures!
I'm wondering what my hair type is, what I can do for it, advice, ect.
Thanks very much if you can help!