#1: HairType Confusion
Well let's see here... I truly need some help. It hasn't been too long since I started embracing my curly hair (and growing it out), and I don't really know where to start on how to manage and care for it. Of course, for me to even get started I need to know my hair type, and after reading the hair type descriptions, I still don't know where I fit in.
Like I said, I just recently embraced my naturally curly hair and I've always kept it in a crew cut before then. When I don't put any products in my hair and it's dry: some would form definite ringlet curls, while I would have individual strands of hair curling on their own. It's also very coarse and brittle-feeling when I run my fingers through it.
The first three pictures are of me with nothing in my hair and the last one is when I put GFC&S Leave-In Conditioner after a shower.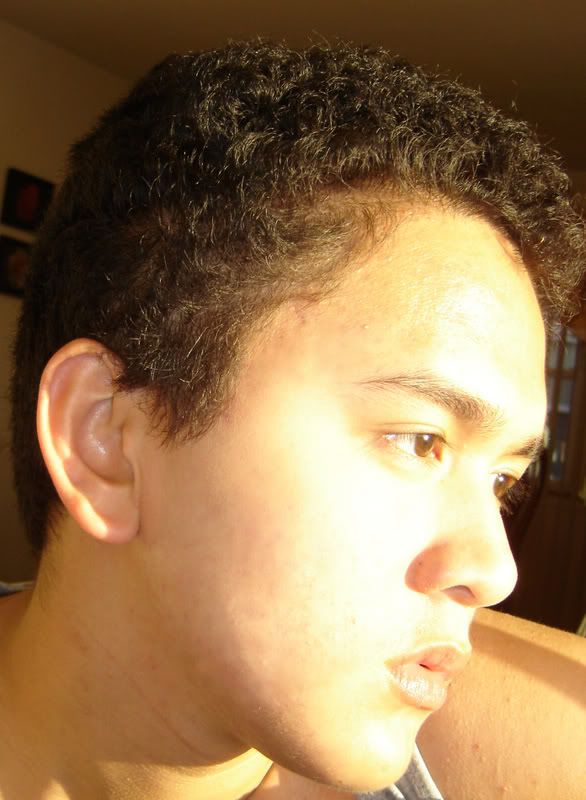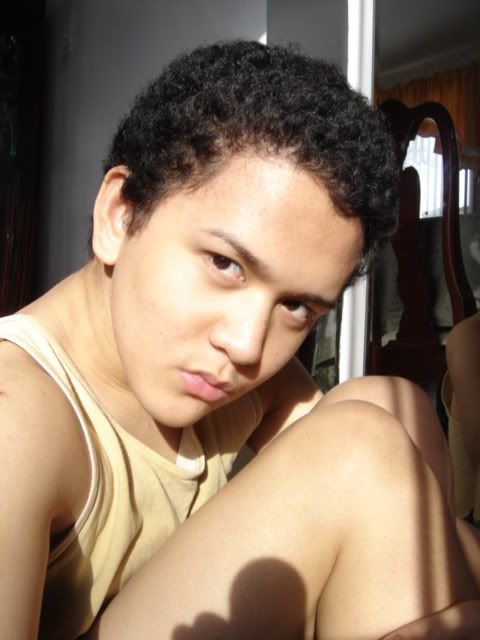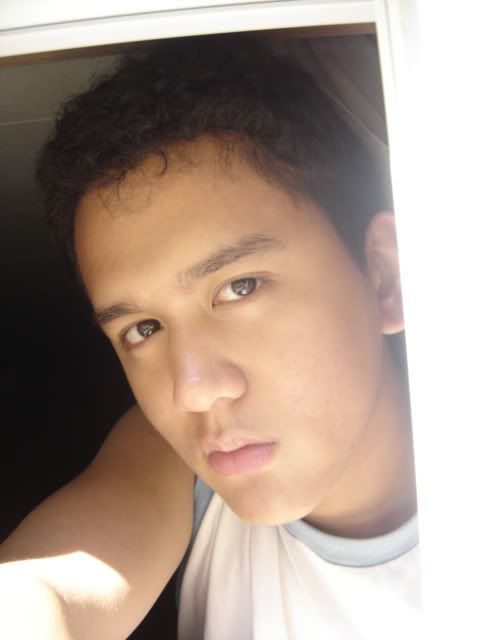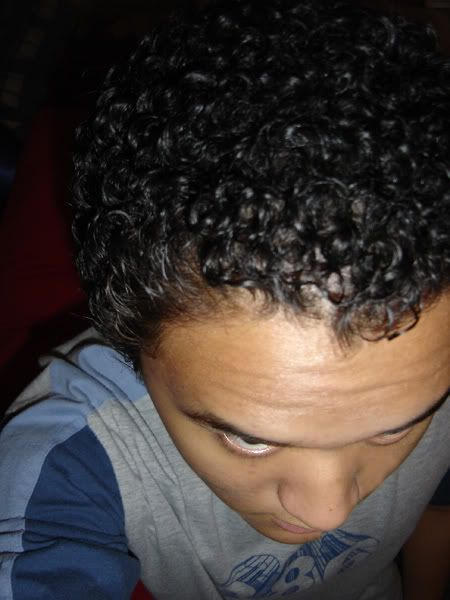 Your help is greatly appreciated. Thanks!
Kenny