#1: Is diffusing addictive?
Sorry guys for all the posts. I obviously don't have a hopping social life
.
I was diffusing while watching YT videos, not really looking at my hair, when I turned around was like...
HOLY MOTHER OF SHINY CURLS!
Now if it didn't take me 40 minutes, after 3 hours of air drying, I could see how this effect would be addictive. As it stands right now, I consider diffusing an upper body work out. Though I should be happy, the heat is moisture stealing and all that.
Anyways, every good story needs a picture...or two!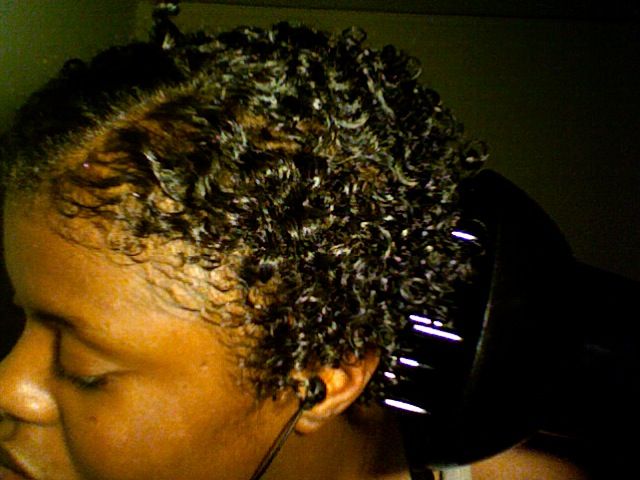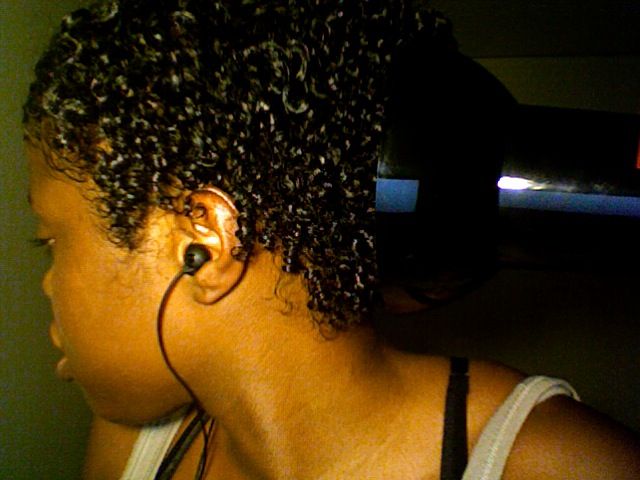 *I'm rocking head phones to hear the audio over the sound of my blow dryer. Don't ask me why I felt the need to take a picture while actually holding the diffuser. I'm weird.