I like kale okay, though it is my least favorite green.
Basically with kale, Swiss chard, and most other greens, you can use them just like you would spinach. You just have to be mindful that they sometimes have different cooking times due to tenderness and that some have a really assertive flavor (like mustard greens, which I wouldn't use to replace spinach in certain things).
Swiss chard can be used just like spinach, though often the stems are braised or blanched separately from the leaves. You can always slice the stems really thin so they cook fast, too. Or you can just use the leaves if you prefer.
I like creamed kale a lot. I usually do it the more unhealthy, expensive way, which is reducing cream with a little garlic and thyme until thick, then tossing in well-drained, blanched and finely chopped kale. Finish with salt to taste, a tiny bit of Grana Padano or parm, freshly ground black pepper, and some nutmeg.
A béchamel is the classic way and it's delicious as well.
Caldo verde is another good use for kale:
http://leitesculinaria.com/7580/reci...ldo-verde.html
As is pasta with kale, garlic, and sausage. Chickpeas or other beans make another good addition to that or a soup as well.
http://www.melissaclark.net/blog/201...rd-greens.html
http://www.foodista.com/recipe/YX5XP75N/herbivoracious-white-bean-and-kale-soup
Kale with tahini, sesame oil, and lemon is one of my favorite ways to eat it.
http://www.simplyrecipes.com/recipes/sauteed_kale_with_tahini_sauce/
Or raw:
http://www.101cookbooks.com/archives...ad-recipe.html
(Heidi has a lot of kale recipes, btw)
http://www.gourmettenyc.com/2011/10/...date-dressing/
http://www.nytimes.com/2007/10/24/di...tml?ref=dining
Kale and potatoes:
http://m.epicurious.com/recipes/food...ortilla-107743
http://epicurious.com/recipes/food/v...Rouille-362941
Colcannon:
http://www.simplyrecipes.com/recipes/colcannon/
This is a classic kale preparation that can be found in Spanish (Catalonian) and Italian (Sicilian) cuisine:
http://www.simplyrecipes.com/recipes...s_and_raisins/
http://www.seriouseats.com/recipes/2...er-recipe.html
http://www.latimes.com/features/la-f...,3039776.story
http://www.seriouseats.com/2012/01/kale-chickpeas-sumac-marinated-onions-vegan-recipes.html
http://www.seriouseats.com/recipes/2012/03/easy-kale-quiche.html
http://herbivoracious.com/2012/01/saag-with-collard-greens-kale-and-spinach-recipe.html
Swiss chard you can use in similar ways, or try a chard gratin, or a chard lasagna. I love one with ricotta and walnuts.
As for cherries, sour cherries are a perfect pie fruit, and that's usually my first choice. Regular or slab pie are both great. If you don't have enough for a whole pie, you can do turnovers/hand pies or pop tarts.
If you have an ice cream maker, they make great sorbet.
Kuchen, buckles, crepes, danish, crumb cakes, strudel, all are delicious things to do with sour cherries.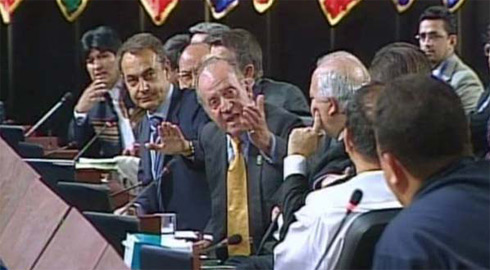 ---
Last edited by Saria; 06-13-2012 at 09:11 AM.