Articles About Curly Hair
Kids Curly Hair Q&A: Tips for Detangling
To prevent tugging on the hair and thus avoiding pain to your daughter, hold an inch-wide strand in one hand and start combing from the bottom of the hair, an inch at a time, working your way up toward the scalp.
Holding Firm with Flaxseed
Many people have found that hair products containing flaxseed oil can give our curls definition and firm, yet touchable, hold.
Learning About Lanolin
Lanolin has been used as an emollient in hand and body creams and hair products for many centuries.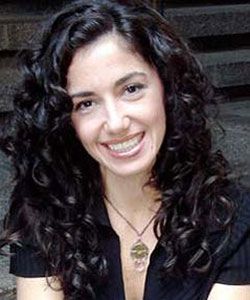 Curly Hair Product Spotlight: Blended Beauty
It's been a busy two and a half years for Blended Beauty. During that time, the Canadian curly-hair product company has grown from five to 23 products -- a vast array of cleansers conditioners, spritzes, lotions, butters masks and puddings. The company has had three web sites, and the products have had three different labels.