Articles About Curly Hair
Learning About Lanolin
Lanolin has been used as an emollient in hand and body creams and hair products for many centuries.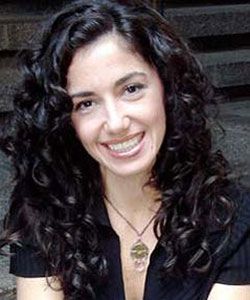 Curly Hair Product Spotlight: Blended Beauty
It's been a busy two and a half years for Blended Beauty. During that time, the Canadian curly-hair product company has grown from five to 23 products -- a vast array of cleansers conditioners, spritzes, lotions, butters masks and puddings. The company has had three web sites, and the products have had three different labels.
What is Cetrimonium Chloride?
Is cetrimonium chloride a silicone? If not, what is it and what is its purpose in my hair-care product? When this ingredient appears on a label with amodimethicone and trideceth-12, does this mean the amodimethicone is now water soluble?
Curly Hair Q&A: Tom Brophy
Tom Brophy, inspirational educator and former creative director for Vidal Sassoon, has developed a reputation for his ability to interpret trends for individual clients. London-trained Brophy, who now owns a salon in Beverly Hills, is also a big fan of curly hair. He encourages his clients to work with, rather than against, their natural texture. NaturallyCurly talked to him recently about his philosophy on curls.