Articles About Curly Hair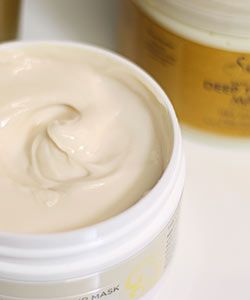 Detangling a 2-year-old
Maintaining tangle-free hair will probably help a youngster deal with getting her hair combed.
Glycerin: A Nearly Ubiquitous Ingredient
Just as fats (at least the good ones!) are important in a healthy diet, glycerin is a coveted ingredient when it comes to feeding our curls the moisture they crave.
Curly Hair Q&A: Christo
To maintain healthy hair, you have to treat it with a deep conditioning mask on a regular basis. You also have to have the right tools for styling.
The Beauty of Meadow Foam
Products containing meadow foam oil may also be just the ticket to simple, healthy, sexy-looking curly hair. To begin to understand why it is such an important oil for us, let's explore the plant that yields the oil.