Articles About Curly Hair
Five Color-saving Habits to Help Your Holiday Hues
If the thought of making multiple trips to the salon to liven up your color stresses you out, don't fret yet. Top stylists say the key to extending your holiday hair color (without breaking the bank) comes down to practicing five hue habits.
Learning About Lanolin
Lanolin has been used as an emollient in hand and body creams and hair products for many centuries.
My-Cherie: Cruelty Free . . . the World Needs Me
I was fortunate to see that most of my products I use say "No animal testing." My rose water, my Jason's toothpaste, my Lush grapefruit toner, my Thai Crystal deodorant and of course all my Paul Mitchell products.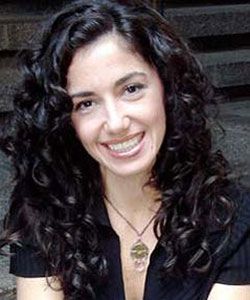 Curly Hair Product Spotlight: Blended Beauty
It's been a busy two and a half years for Blended Beauty. During that time, the Canadian curly-hair product company has grown from five to 23 products -- a vast array of cleansers conditioners, spritzes, lotions, butters masks and puddings. The company has had three web sites, and the products have had three different labels.
Curly Hair Q&A: Christo
I am in desperate need of help. My hair makes me so sad. I can never wear it down because I don't know how to manage the fuzziness and the volume.