Coily Hair Articles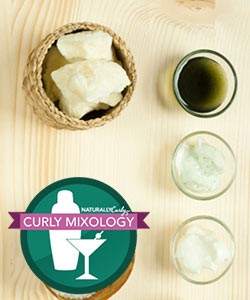 PhytoSpecific Launches Multi-Tasker
PhytoSpecific has launched Integral Hair Care, a new multi-purpose styling spray designed to detangle, define and dazzle hair when it's wet or dry, whether you wear it curly or straightened.
Hairpieces: Extending Your Beauty
Extensions and wigs can be used to instantly give curlyheads a different look, whether you desire straight hair, highlights or a long curly ponytail.
Happy to be Nappy
I want to get at the negative stigma and tell women that there is nothing wrong with wearing African-style hair.
A Model of Natural Beauty
Model Tomiko Fraser says her decision to go natural was one of the best decisions she ever made -- not only for the health of her hair but also for her career.
Elucence Among Curlies' Favorites
For most of its 16 years, Elucence has been a well-kept secret. It's a tiny David among the Goliaths of the beauty industry, proving that people will seek out and find quality products even if they don't have the benefit of big advertising campaigns or big-dollar public relations efforts.