Curly Hair Articles
The Top Natural Hair Wedding Trend of 2017
Since preparation is key to a stress-free bride, we reached out to natural hair expert Darrius Peace of Hayah Beauty to share some fall 2017 natural hair trends and tips for your wedding day.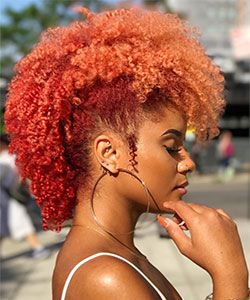 Devri's Natural Hair Journey
Naturallycurly editor, Devri shares her motive for going natural and the importance of rocking your crown unapologetically.
Lauren's Natural Hair Journey
NaturallyCurly Editor Lauren shares how her family reacted once she went natural as well as the realization of all that a short cut entails.