Hair Articles for Kids
Can All Hair Be Styled At The Same Salon?
As a child, my white mother took me to her salon for mommy-daughter bonding time. But we were met with "hold on, let me ask my manager" before they touched my hair.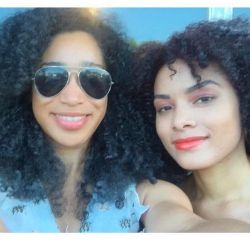 Stop Your Hair Envy--TODAY
With naturally curly hairstyles gaining popularity, the Comparison Theory has found a new subject to infest. Stop this NOW.