How To & Style Articles
Five Color-saving Habits to Help Your Holiday Hues
If the thought of making multiple trips to the salon to liven up your color stresses you out, don't fret yet. Top stylists say the key to extending your holiday hair color (without breaking the bank) comes down to practicing five hue habits.
Majoring in Curls: Holiday Hair Shines
Although curls tend to look gorgeous no matter what you do with them, sometimes there's an uncontrollable urge to use hair accessories! But what's the best way to use them?
My-Cherie: Cruelty Free . . . the World Needs Me
I was fortunate to see that most of my products I use say "No animal testing." My rose water, my Jason's toothpaste, my Lush grapefruit toner, my Thai Crystal deodorant and of course all my Paul Mitchell products.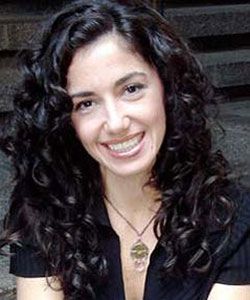 My-Cherie: Honeymoon Hair Blues
After careful consideration and deep meditation about how to wear my hair on my European honeymoon, I decided to go with the flow and just keep my fro.
Curly Teen Scene: Lots of Changes This Fall
I will be leaving for college in a few days. I'm a freshman and it's hard to believe I've been away for more than a month. As I meet new people I frequently hear "Oh, I love your hair! Do you ever straighten it?!?" Not really, I tell them, I prefer to wear it curly.
Tress Tamers Who Defy Tradition
Every curly head is different—so are the stylists who have built their career on cutting curls and kinks. Here, we uncover some unconventional curl-centric stylists who put their own creative twist on the curly cut. From cutting in the fourth dimension to feng shui hair, their unique approach stretches far beyond the traditional!