Hair News & Culture Articles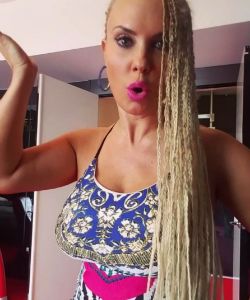 The Top Natural Hair Wedding Trend of 2017
Since preparation is key to a stress-free bride, we reached out to natural hair expert Darrius Peace of Hayah Beauty to share some fall 2017 natural hair trends and tips for your wedding day.
Why I Went Grey and Natural
"I mostly love it! There are still days I'm not sure..." Being Mary Jane Executive Producer Mara Brock is letting go.