Wavy Hair Articles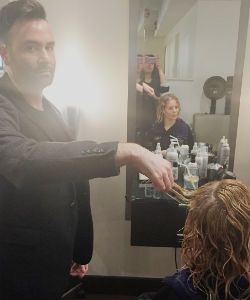 My Long to Short Curly Haircut at Ouidad
Developed in the 1980s before any other official curl cutting technique, The "Carve and Slice" cut is done to mimic the natural curl pattern, like a puzzle piece.
The 411 On Dew Points & Humectants
If the dew point is below 35°F, a humectant product might be drawn to the moisture in your hair--resulting in dry hair, flyaways, split ends, and broken strands.
10 Ways to Quit Frizz on a Rainy Day
When the sky opens and the rain falls or humidity strikes, you need to arm yourself with an anti-humectant product to win the battle against mother nature!