Suave Honey Infusion 10-in-1 Leave-in Conditioner
With this leave-in, bring the rich humectant properties of honey to your hair. Honey is a natural smoothing agent that fights frizz and draws moisture into each strand of your hair and seals it in. The conditioner promises 10 specific benefits including softening, hydrating, repairing, and strengthening, so try out this product when your curls needs some love. Apply and distribute throughout damp hair after washing, or use on dry hair with wet hands as a daily refresher.
7.13.18
More Fresh Friday Products
Aussie Miracle Curls Conditioning Cleanser
The Aussie Miracle Curls Conditioning Cleanser is a co-wash formulated with nourishing jojoba and coconut oils. It's designed to be compatible with curls, coils, and waves alike, so anyone can use this cleanser in place of or in between shampoos to cleanse your scalp and hair while retaining ideal levels of moisture. Sulfate-free, paraben-free, and with the scent of strawberry and pomegranate, this co-wash will give you your freshest, healthiest curls.
7.6.18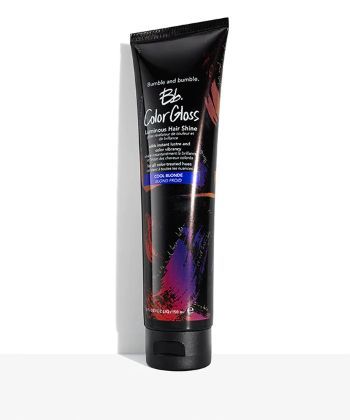 Bumble and Bumble Color Gloss
The Bumble and Bumble Color Gloss collection is a softening treatment designed to add vibrance and shine to color-treated hair. With four differents colors plus a clear gloss option, this product will bring back the life to any and all dyed hues. Distribute throughout dry hair and let sit for four short minutes before your regular wash day routine to regain brilliant, lustrous strands and make your color last longer.
6.29.18
African Pride Miracle Moisture Moroccan Clay & Shea Butter Heat- Activated Masque
African Pride's new Moisture Miracle collection includes a detoxing masque with one of the hottest ingredients of the season: clay. The Moroccan red clay in this masque works to remove your product build-up and impurities, while the Shea butter replenishes your moisture, leaving your curls and coils soft and hydrated. Apply this generously to clean, wet, sectioned hair. Because it's heat-activated, you'll want to put on a plastic cap and a warm towel or sit under a hooded dryer for up to 15 minutes.
6.22.18