PLAIT OUT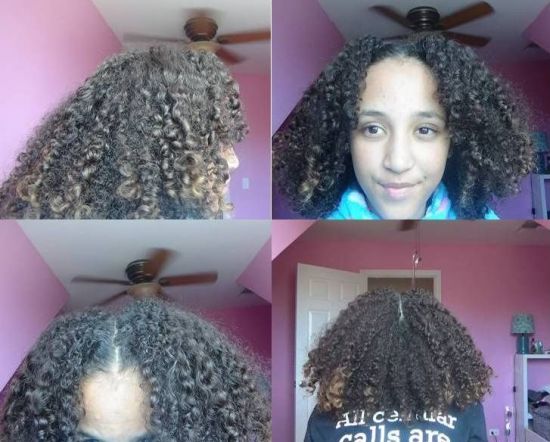 Related Products
Steps
1
Wash hair with shampoo then clear it out with some conditioner and a bristle brush, I recommend a Conair brush, you can use any conditioner that works for your hair - I used Herbal Essences to clear it out but sometimes I use Tressemme or Pantene. When you are done washing wring it out like a cloth rather than drying and separate in two.
2
On your first half, you need to part it again, then again so you have four sections, because when I did this , I did 8 plaits in total.
3
For each section, I applied a quarter size squeeze of Tressemme smoothing conditioner, a quarter size squeeze of Garnier Fructis leave in conditioner and some Tressemme mousse, these products are subjective, so if you want to use different brands you can, whichever brands work for you. I plait each section from root to tip and slick the top down with Eco Styler gel. Repeat for other half.
4
After you have eight plaits, or however many depending on your amount of hair, tie it down with a silk or satin head cloth, I don't recommend cotton becuase it absorbs moisture and dries up hair. Sleep on it over night.
5
In the morning, it'll still be wet but that is okay, it'll dry over the course of the day. Loose out the plaits and then spray your whole hair with a curl locking spray, I use Tressemme. For following days just add some dry shampoo, leave in conditioner and oil spray to freshen it up.