SheaMoisture and Curl Keeper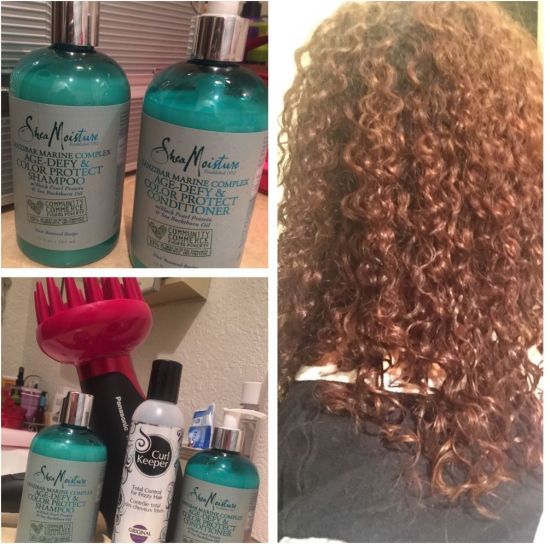 Related Products
Steps
1
First, I washed my scalp and gently the rest of my hair with SheaMoisture Zanzibar Marine Complex Age Defy and Color Protect shampoo. Rinsed it completely out. Raked through SheaMoisture Zanzibar conditioner and let sit for 5 minutes. Gently rinsed but left a good portion in my hair.
2
After getting out of the shower I wrapped my hair in an old tshirt for 3 - 5 minutes just so it's wasn't dripping wet.
3
Raked through a generous amount of Curl Keeper from tips working my way up to the root. Then scrunched with my hands and an old tshirt to remove excess water.
4
Diffused my hair on the cool setting for maybe 10 minutes just to get the majority of water out of my hair. I like to leave with some volume in my hair. I switched to the warm setting for another 5 minutes just to get the crunch out of my hair. Maybe 80% dry then air dried the rest.
5
This is the finished result! This was taken around midnight of that same night so it dried well, no frizz and got the volume that I was looking for.
Products