It's Giveaway Season!
Keep reading for details!
Enter the Coconut Restore Falling for You Giveaway!
Yes, yes, you can WIN every styler we used on Mélat's curls — and much more — when you tell me why you've fallen for a new curly style, cut, and/or color for fall. All you have to do is add a comment below, and you could be one of three lucky winners who will receive these incredible prizes:
THIS GIVEAWAY BEGINS ON SEPTEMBER 25, 2018, AND ENDS ON OCTOBER 31, 2018!
Oh, the sights and sounds of fall are here!
You've been contemplating so many new looks for the season that your head is spinning. So what if you went ahead with your plan to get that super cute cut, shape, and color for fall? How are you going to maintain it? How are you going to style it?
That's where Coconut Restore comes in! For the past year, you've been using their amazing deep conditioner and leave-in and maintaining your scalp health with their refined coconut oil. Now, you're ready to up the ante with their brand new collection of stylers that will help you keep your brand new fall color.
Keep reading to enter the Coconut Restore giveaway!
What I've loved the most about this collection is its ability to give all curlies the big, voluminous curls we all desire. Yes, even me – your Type 4C curl friend. I've been able to rock my afro all day, every day in between my protective styles without worrying that my ends would dry out. I've been using the shampoo and conditioner to cleanse and prime my hair after taking my protective styles out, and adding the new Texture & Volume Spray to my roots for a supercharged second-day big afro! I love it!
There's even more to love if you dye your curls. We asked multifaceted singer-songwriter Mélat to use the new Coconut Restore stylers, and well… I'll just let her photos speak for themselves. Take a look at how marvelous Mélat's curls look in your new fall guide to the cutest, knockout ninja bun you've seen this year! 
2 / 4
Talk about a force of nature! Mélat is rockin' those curls thanks to Coconut Restore. What's even better about this is that you can WIN all the new stylers! Scroll down for details.
3 / 4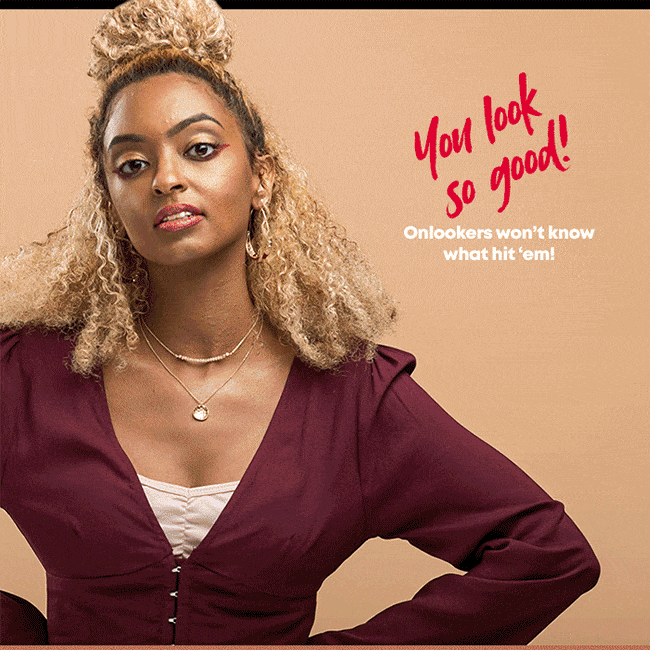 Want more curly hair #inspo? You know what to do: Follow @NaturallyCurly and @coconutrestore to try beautiful hairstyles that will stop onlookers in their tracks.
This post is sponsored by Coconut Restore.
If you're like me, you want to get your hair fall-ready right now. So go to SHOP NaturallyCurly to get the Coconut Restore stylers that are keeping all us curlies cute as a button.
As ever, stay curly!
4 / 4