I'm on record as not being a big fan of smelling like mint, but even I can't deny that the tingling sensation is worth the extra round of musky perfume I need afterwards. And as I've been opened up to more and more curl-care and ashy girl skin products, I might actually be coming around a bit!
Mint has great antiseptic and anti-inflammatory properties, so when it comes to products meant to make you itch a little less, it's an excellent additive. This winter, we're all dealing with the cracking of overheated scalps, dry skin from cold wind, and the heat rashes we get when those holiday food sweats are combined with wearing wool. You'll pry pumpkin pie and my five layers of blankets from my constantly freezing hands, so minty goodness it is from here on out! Here are a few of my particular favorites for every part of me from scalp to soles.
2 / 5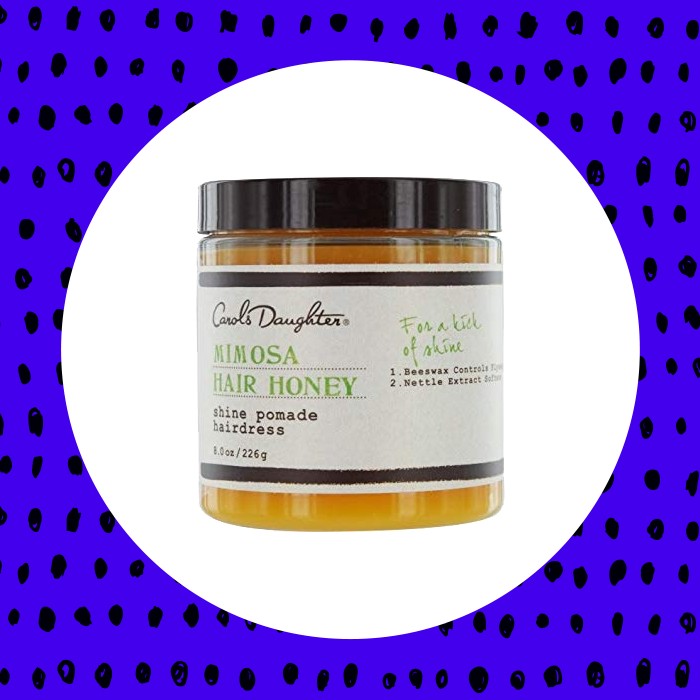 In all the time I've spent being natural, I'm still a procrastinator when it comes to taking down my protective styles. It almost always leads to me uhhhhhh...maybe not washing my hair as often towards the end because "I'm totally taking it out THIS weekend, so I'll wash after", and then I just kind of don't. This clarifying treatment really helps the eventual itch and substandard sanitation that goes along with that level of laziness, until I can actually accept that I'm just going to be washing my box braids again while I do other stuff.
3 / 5
I'm still a big bar soap girl, but every now and again, I'll try a body wash. The heavy shea content in this particularly smoothing brand makes dry winter skin a distant memory with every single shower. Sure it comes in giant quantities, but maybe you don't want to leave the shower the softest you've ever been for a month straight, I don't know. You do you. But this sweet scent combined with super silkiness makes it a winner in my book.
4 / 5
Okay, another confession—I wasn't initially a fan of this brand in general because it's not pure castor oil in any given bottle. JMLO uses an oil blend to carry the essential peppermint oil here, just like they do with their other lines; but the fact that this isn't pure castor oil actually has its advantages! Pure castor oil goes on like molasses, and while I love it as is, sometimes it's a little challenging to rub on by itself. The soy, carrot, grape, and sunflower seed oils that go into this blend help the castor oil to absorb a little easier, and when I'm after a post-shower oil, that really helps out. I wasn't kidding about the ashiness, my skin has Swiss cheese type pores — just like my hair does.
You know what'd be a good idea when you're trying something new? Reading what it is. I personally thought this was a great leave-in conditioner that got me to great slip and softness for a good week before I dug through my massive pile of products and found the every-day leave-in in the same line, then went back to read what I was actually using...oops. It does exactly what it says though—this satiny-smooth slip is IT! And truth be told, as mortified as I was, it didn't leave me with the buildup you'd expect from such a case of mistaken identity. I'll rinse it out from now on, but this conditioner is on my forever favorites list for sure!
5 / 5
Big shout out to Oyin Handmade for not making a co-wash that dries me out. Normally, co-washes (as opposed to cowashing with actual conditioner, which I love) leave my hair feeling like straw that's been genetically enhanced with porcelain to make it extra breakable. This stuff though? I'm warmed by the ginger, cooled by the mint, and overall thoroughly impressed that there's finally a co-wash I can cosign. It's a great feeling.
Do any of these products give you those perfect wintery vibes, curlies?
Let us know what candy-cane scented goodness you're working with in the comments!