Curls are known to be drier and prone to breakage, so a quality conditioner is key for maintaining moisture to achieve healthy hair. From a cleansing conditioner to a leave-in, it's important to invest in a hydrating conditioner that nourishes your curls, kinks and waves. We asked and you voted, these are the most recommended conditioners of 2020 that will bring your curls to life.
BEST OVERALL co-wash for ALL hair types
This product makes detangling a breeze, leaves your strands soft and moisturized, and as an added bonus, smells like the tropical vacation of your dreams. It's no wonder it was voted the Best Overall Co-Wash for ALL Hair Types!
2 / 9
Best for: Type 2
This thick and creamy conditioner has just enough moisture to leave your curls and waves feeling soft and flawless, without weighing them down! The Bounce Curl Super Smooth Cream Conditioner is great for those with waves seeking a moisturizing conditioner that won't keep them from the volume of their dreams, and this is the perfect product for soft, voluminous waves and curls.
3 / 9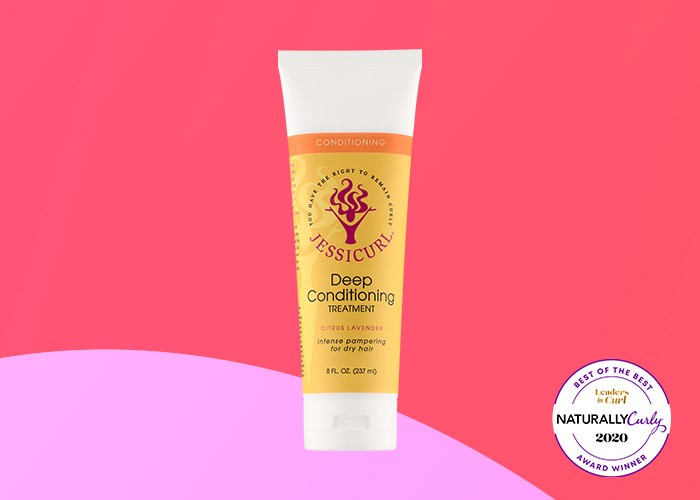 Best for: Type 2
Packed with the ultra-hydration powers of both cocoa and shea butters, this treatment is sure to replenish your curls and waves!
4 / 9
Best for: Type 3 & BEST OVERALL Leave-in
Kinky-Curly Knot Today is yet another product that is well-known in the curl community. Made with Marshmallow Root to gives that extra slip we all love in a leave-in for detangling and priming hair for styling and it works well on ALL curl types, and remains a staple in the regimens of many curly girls! 
5 / 9
Best for: Type 3 & BEST OVERALL Conditioner
With its winning combination of hydrating coconut oil and silk protein, curls of all kinds are left feeling soft, bouncy and weightless. This conditioner works well on all curl types, and is no doubt one of the many reasons why it continues to be a favorite among the curly community. 
6 / 9
Best for: Type 3 & BEST OVERALL Deep Conditioner
Needing more of an intense deep conditioning? No worries; SheaMoisture has just the product for you! Many of you have already discovered the wonders of the SheaMoisture Manuka Honey & Mafura Oil Intensive Hydration Masque. Packed with intensely moisturizing ingredients such as shea butter, honey, Mafura & Baobab oils, this is a great treat for thirsty curls, kinks, coils and waves.
7 / 9
Best for: Type 4
They've done it again! SheaMoisture's Manuka Honey & Mafure Oil line offers intense levels of hydration, and for Type 4 kinks and coils, this offers just the right level of hydration. 
8 / 9
Best for: Type 4
Described as being an 'instant make-over for dry, damaged, or color-treated hair', TGIN's Honey Miracle Mask is created to take limp curls and bring them back to life! The rich and deeply moisturizing mask is full of hydrating ingredients such as honey, jojoba and olive oils to help breathe life into dry, thirsty locks.
9 / 9
Best for: Type 4
Spring is in the air, and this lightweight, lemony-scented leave-in conditioner is ready to help you dance into the new season! Boasting all natural ingredients such as silk amino acid, aloe vera juice and lemongrass oil, this leave-in was made to help lock in moisture for drier hair types to keep your curls, kinks and coils feeling soft all day long!
Which product on the list is your favorite? Share with us in the comments below!