Fashion, hair, and makeup: less is more?
Since my last #OOTD post about my attempt to toning down my personal style to involve less bold colors and patterns with unusual fittings, I have to admit that I still have to satisfy my taste for quirkiness every now and then. When some of the NC editors were asked to go shoot about town in our typical work outfits, this dress, earrings, and flats from Beehive Boutique was exactly what I needed.
In our boutique escapade, I grabbed for it without hesitation. The color, the fit, and of course, the cute little bird printed all over, caught my eye on the rack. While I like dressing for comfort just as much as I like dressing to make a fashion statement, I am still trying to leave behind the purposely ill-fitting attire for something the fashion magazines tend to deem more sophisticated and ladylike.
Everyone loves pom pom earrings, and I have fallen victim to the flirty trend as well. What a cute way to bring light and fun to a simple wash-and-go hairstyle without drowning out my facial features or taking away from other details of my outfit?
These awesome blossom slides -- no really, that's the brand's name for them -- definitely made me channel my fellow NC editor and friend, Cristina (you've got to see how she pulled off wearing PJs to work). The summer has been a hot and busy one, and what better, more stylish way to board a plane and hit the ground running without sacrificing the ease of kicking them off in a moment's notice?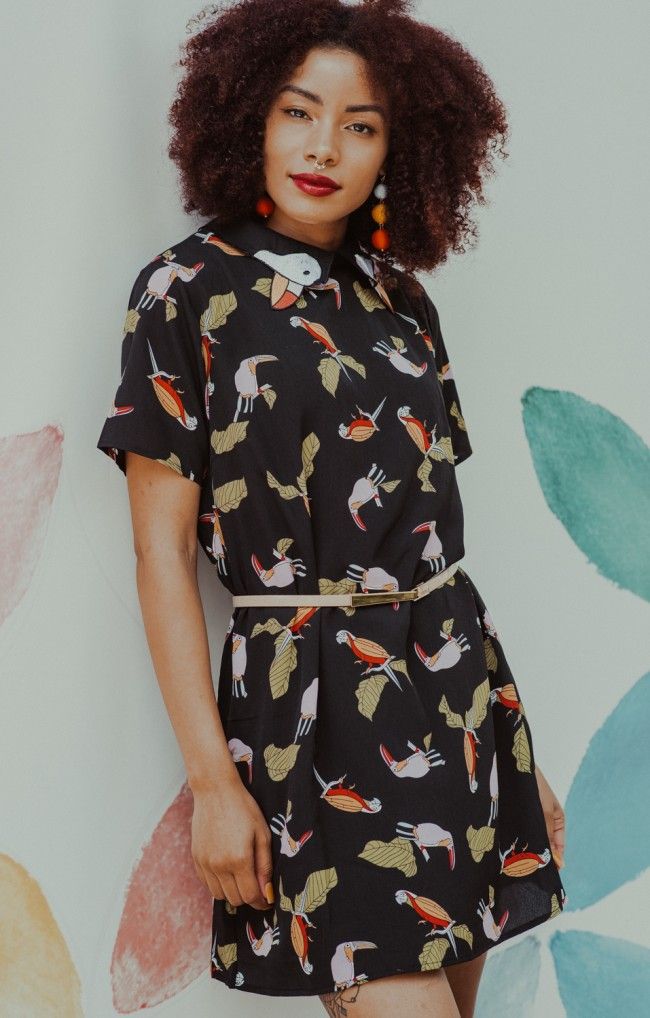 I am still easing my way into the semi-minimalistic style approach, and anyone who knows me would think have a proud moment with this outfit. When in doubt about purging all of my maximalist ensembles little by little I remind myself, 'keep it simple, and let your soul shine through -- that's what really matters when people see and meet you!'
What do you wear at work?
What is your style goal for next season? I'd love to know.
Follow me on Instagram for more style inspiration @devrivelazquez
Photos by Cassandra J. Klepac
See My Take On Maximalism Meets Office-Appropriate Fashion #WhatWeWore