In the era of rockin' all-natural hairstyles we have some fierce women to look to who are winning on and off the court. Female athletes don't only represent strength, poise, and accomplishment while they perform, they are beginning to reflect the natural movement. This is vital not only as society grows to accept beauty norms, but ushers in a new era of conversation and acceptance for athletes and how they choose to represent themselves. Below you'll find ten women who are loud, proud, and happy to rock their hair as they take home the gold!
1. Gabrielle Douglas
This Olympic gold medalist made history in 2012 when she became the first Black female athlete to win the individual all-around event. Since then, she not only competed in the 2016 Olympic, but has added New York Times bestselling author and
beauty collaborator
to her resume. When reflecting on the social media hate and scrutiny she recently told
Teen Vogue
: 
"I felt like the world was against me, but it's not," she said. "There's people out there that love you guys and your life is very important and very valuable. Always be strong, and you can overcome it, you really can."
2. Simone Manuel
At the 2016 Olympics in Rio, Manuel made history as the first African-American woman to win gold in an individual swimming event.  She broke the stigma around Black women and swimming by proudly accepting her medal with her natural hair. 
"I've always felt like, it's hair. It will grow back," she said in a recent interview with
The Huffington Post.
"I just wash it and condition it as best as I can. Swimming tops hair in my case."
3. Abi Oyeptian
This former UK Olympian is one-half of the British duo
Liha Beauty
which burst onto the scene in 2012 when Oyeptian retired. Her inspiration for the brand came from wanting to give all-natural, quality products with Shea butter than represented her African roots. In an interview with
NoGraceKelly
she states: 
"It would be great if all women could work together this way, seeing it less as a competition. I want to be that woman. I want our business to show people that it's not a competition; it's about building something and bringing people up."
4. Serena Williams
The best to ever do it! This tennis goddess has been knocking out her competition in and outside of the court for years. As bonafide athletic royalty, she has broken many barriers in celebrating beauty and body positivity for Black women. In
Vogue
she states: 
"I feel like I have a desire to be better than ever. I am never, ever, satisfied. I always want to do more, be more, reach a new level. Not just in tennis but in everything I do."
5. Carmelita Jeter
Three-time Olympic Champ Carmelita Jeter became the fastest woman in the world at the 2012 Olympics. Her intense focus and determination when training has made her a powerful contender in sprinting, and she applies her competitive edge to everything she does in life. 
"I don't care how tired you are — if you don't put the work in, the person who has no business beating you, so you think, will be the same person who will beat you."-
Rolling Out
6. Sanya Richard-Ross
This Olympic athlete achieved her greatest dreams in 2012 when she won gold during the 400. The now retired athlete
focuses on her faith, family and education as she builds her organization Sanya Richards' Fast Track Program in Jamaica. She attributes her success to her faith in giving her the ability to overcome her Olympic loss in 2008 to triumph in 2012. 
"I've been knocked down quite a few times and people are like, how do 
you bounce back and I think I'm resilient because of my tremendous faith in God and his perfect timing."-
Essence
7. Mo'ne Davis
The Philadelphia native made history in 2014 after she became the first girl to throw two shut-out games in the Little League World Series, leading her team to victory. Since then, the 16-year-old became the first Little Leaguer to land a Sports Illustrated cover, has written a book about her journey to athletic stardom and played with the Harlem Globetrotters. She is now playing varsity basketball and dominating the court getting attention from Division 1 colleges. She has been outspoken about the importance of women's sports, encouraging more young girls to break into the athletic world. "Now people can see -- give girls a chance, and we'll show you why we should have some more TV coverage. A lot of women are just proving it right now." -
ESPN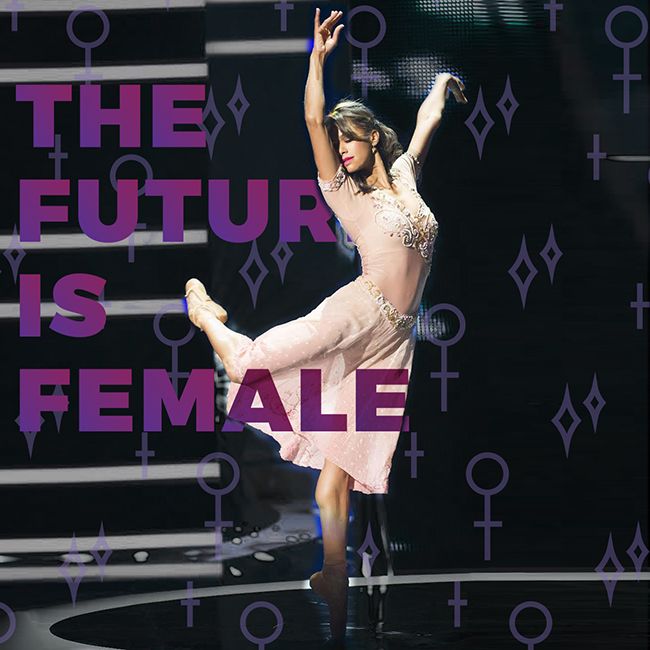 8. Misty Copeland
Ballerina extraordinaire, has pushed all the limits in ballet to bring diversity to the forefront of the world's most graceful sport. Misty not only celebrates being a minority, but doesn't shy away from conversations regarding lack of representation and beauty in the highbrow community. 
"The conversation of diversity in dance is always going to be an issue and I just hope for as long as I'm alive, that I'm continuing to keep that conversation open and to push the boundaries."-
The Undefeated
9. Claressa Shields
This confident boxer has made headlines before she even turned 21 after becoming a two-time Olympic gold medalist. The Flint native will be the first woman to headline a premium cable boxing fight on Showtime. Her charisma and personality could make her the face women's boxing for years to come. 
"I'm definitely carrying women's boxing right now. I'm the one with the torch," she said recently. "I'm the one that - whenever I say something, everybody respects it, and it's the truth."-
KWWL
10. Michelle Carter
Shotput competitor and two-time Olympic athlete Michelle Carter embraces her body image and Black Girl Magic as she looks to Michelle Obama and Serena Williams as role models. The Texas native has competed in the past three Olympics ('08, '12, '16) and shows no signs of stopping her magic for anyone. 
"In life and in sport, just being able to adapt and keep pressing forward no matter what is going on around me is magic. It's being unapologetically you and being the best you- you can be."-
The Root
Which female athletes inspire you? Share with us in the comments below.