Are they any curlies that live in Los Angeles, California? We went on the hunt looking for the best salons for healthy hair in your area from expert curly hair cuts to protective updos, we got you.  Check out these salons below and find your dream stylist below.
Batia & Aleeza are two sisters who have been working together for over 35 years as hair dressers in California. They're passionate about curly hair and their specialty is cutting and styling. They also carry their own hair care line and clients rave about their amazing experience receiving  the best haircut of their life!
Mahogany Hair Revolution is a natural hair salon and Trichology clinic that offers a variety of services to their clients. We are a natural hair care salon and Trichology clinic, offering a variety of services to our clients including, hair maintenance services, styling service, professional training for stylists, hair education workshops for parent and private consulting for hair loss and scalp discomfort. Founder and executive stylist Dr. Kari Williams had a vision to help textured men and women worldwide return to natural, her motto is,"The Revolution Will Begin One Head At A Time."
The pioneer of the curly hair industry, Ouidad opened the first salon in the country catering exclusively to curly hair in 1984. Since then her trademarked cutting and styling techniques and line of award-winning curl optimizing products, have changed the lives of curly and wavy-haired people everywhere. One of the flagship salons is ocated in Santa Monica, CA. Ouidad Salon LA caters to curls and textured hair specializing in cutting, coloring and relaxers for all hair textures.
I Love Lulu Hair Cafe is a unique hair salon that provides services and products to help grow and maintain healthy hair. Lulu Hair Cafe uses a 3-step approach to styling your hair. They promote a healthy hair and scalp health by using an exclusive line of I Love Lulu herbal infused, all-natural hair treatments combined with steam therapy, as well as their I Love Lulu shampoo, conditioner and finishing products. The stylists at I Love Lulu's are licensed stylists that are trained in expert styling techniques for natural hair of all textures.
In 1995 Capella Salon was created and is currently run by Shai and Nicole Amiel. Capella Salon aims to provide the finest in hair and skincare services to their clients. Capella Salon specializes in  haircuts, Deva Curl, waxing, extensions and much more. Clients have shared their amazing experience with the curly hair community saying "everything from the service to the styling was awesome."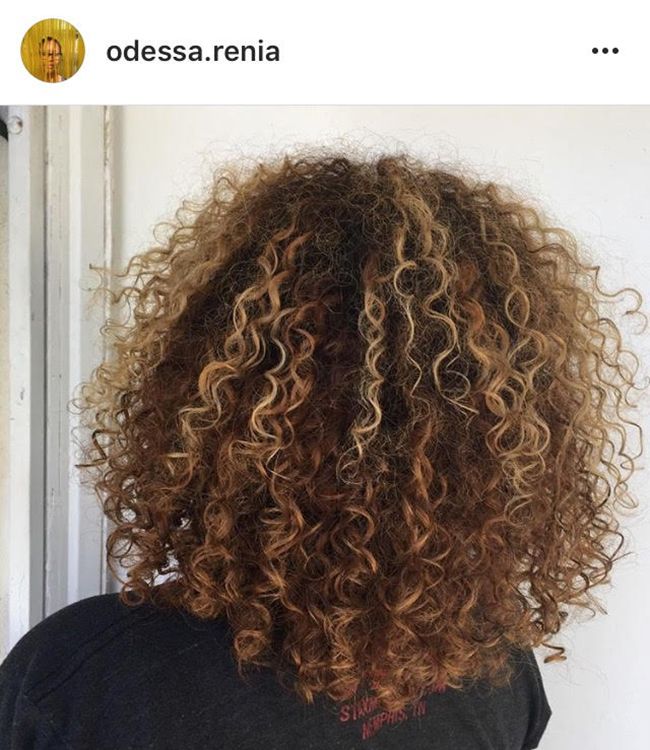 Odessa Renia Salon is a modern, professional, diverse, multi-cultural salon which caters to women from all different ethnic backgrounds with textured hair. Odessa Renia is committed to providing a reliable service experience. Odessa Renia Salon offers color, cuts, natural hair styling, weaves and also protective styling.
Jama Hair Studio is also a beauty college offering education for stylists. Jama Hair Studio is located in the Woodland Hills. The owner of Jama Hair salon is  Jama Williams. Her goal for Jama Hair Studio is to pamper her clients from head to toe and to bring out their individual natural beauty. Jama's Hair Studio services include two strand twist, sister locs, coil sculpting, extensions, wig styling, roller sets, layered cut and much more.  Jama Hair Studio also offers skin care and nail services.
Salon of Curls is dedicated to working with you to create and maintain a style that makes you feel confident and gorgeous both in the salon and at home and gives you more happy time in front of the mirror. Salon of Curls specializes in color, cut, curl shaping, and also offers hair treatments to help those with damaged hair return their hair to its healthy state.
Rehab Salon is Hollywood's premier boutique salon that specializes in Wavy, Curly, and Kinky hair. Rehab Salon offers experienced stylists that are dedicated to providing stylish, attractive and low maintenance hairstyles for men and women. Rehab Hair Salon offers services for natural hair, haircuts, roller sets, loc maintenance, twist outs, flat iron and much more.
Knox Salon specializes in the ultimate healthy hair care. The mission of Knox Salon is to provide service for all hair textures from African American curly hair to naturally straight and wavy hair. Knox Salon caters to all hair types and has stylists who are well educated to care for your hair. Knox Salon is a small and intimate studio located in the Beverlywood area. Each client of Knox Salon is given a consultation, and from there a maintenance program is developed for their hair based on their specific needs. Knox Salon offers color, cut, extensions and much more.

Ricciolo Salon is a hair salon and day spa that provides beauty services such as haircuts, color, massages, makeup and more. This one stop shop is known for being a salon that caters to all hair textures and provides curly cuts that exceeds their clients expectations, keeps them coming back and has clients highly recommending it to their curl friends.
Leo, the owner of Leo's Curls,has always had a  dream and mission to help her clients embrace their natural curls and texture.  Her knowledge of curly hair techniques and hair care ingredients helps her clients showcase their natural curls while keeping their tresses healthy and beautiful. Leo is a Deva certified stylist, and she specializes in all hair types. Leo's Curls offers color, cuts, blow-dry, natural styling and much more.
Curls on Top is Orange County's only curly hair studio specializing in the unique needs of the curly hair client.  It is where curly hair is accepted and celebrated. Curls on Top specializes in custom haircuts that are unique to your curl type and a hair care routine that addresses the particular needs of your hair. Curls on Top also offers color and scalp and conditioning treatments.
Kimble Hair Studio is a full service, multi-cultural hair salon located in West Hollywood, California. Kimble Hair Studio caters to multiple hair textures including natural hair. Kimble has worked with many celebrities including Beyonce. Kim Kimble also developed a line of natural hair products.
Sekai which means one who brings laughter and joy [in the Shona tongue of South Afrika]"> is a Natural Hair Gallery that to offers a holistic approach to natural hair care. Sekai Natural Hair Gallery offers the services of loc styling, natural hair styling, braids twists, extensions and also children's hair care.
If you go to a salon in the Los Angeles area that you love, give them a shout out in the comments!