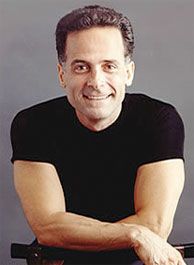 Elie Gerdak
For years, curl expert Elie Gerdak listened to his clients talk about their need for products that would keep their hair nourished and stylish between salon visits.
With 30 years of experience as a hairdresser — specializing in curls — he decided to create the dream line that they were asking for. The result is Curl Definesse, a collection of products designed to define and nourish waves and curls.
"The collection combines Mediterranean style with a specialized flair to create bouncy radiance and serious curl envy," says Gerdak, owner of the two Virginia Elie Elie Salons in Winchester and Tysons Corner Center.
Gerdak spent more than a year working with the chemist the to get the formulas exactly right. The Curl Definesse line includes Daily Shampoo, Conditioning Creme Rinse, Moisture Shampoo, Moisture Conditioning Creme, Leave-in Conditioning Spray, Elixer Boucle Gel for fine to medium curls, Elixer Boucle gel for medium and thicker curls and Polishing Gelee.
The Curl Definesse line.
Gerdak's passion for curls began as a child, growing up in Lebanon where curly hair is common. The European master stylist and international curl coiffeur has spent his career developing cutting, styling and care techniques to help curls look their best. His work has been featured in major beauty magazines throughout the world.
In addition to the Curl Definesse line, Gerdak also has created the Moderne for Classic Coifs, a care collection of shampoos and conditioners.
The two new products are available at the two Elie Elie Salons as well as at the company's web site.