When you're a curly girl, there are so many products out there that it takes a lot to not only purchase a product, but to re-purchase the product and induct it into your Holy Grails. If you're currently looking for the perfect products to introduce to your natural curls, why not start with products that the curly community has tested and loves?
In addition to our helpful content and supportive community, NaturallyCurly also
carries a wide selection of hair products
for all curl patterns. From drugstore favorites to salon exclusives, as well as trendsetting niche brands, we're the destination for the best curly hair products available.
Here are the best selling products that are always flying off our shelves, and the reasons our community loves them.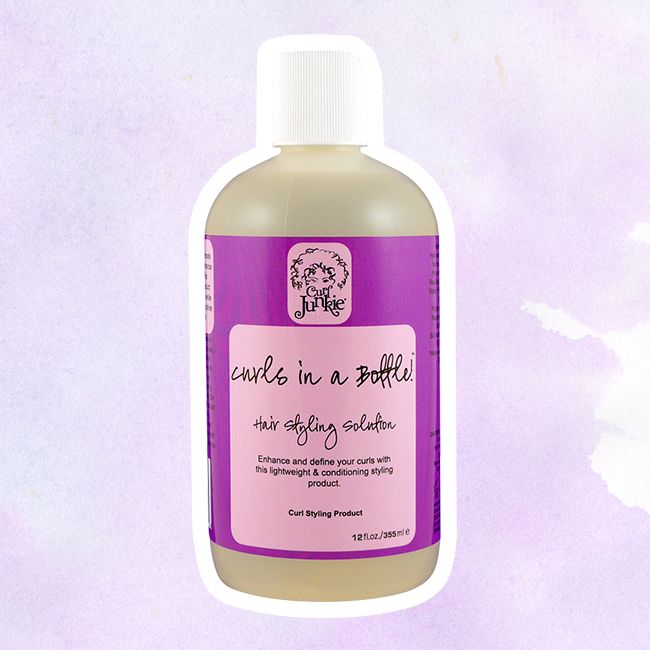 Love it! I was a little skeptical because the only things that have proven to control my frizz are strong gels and mousse, since I live in a city with high humidity, but this did quite well! I only use my leave-in and then CIAB (Curls in a Bottle) and it works perfect. It gives my hair shine and a natural look. I also like the smell. I only need to make sure to apply a little bit more of product on my ends or they will get a little frizzy, but overall I'm happy with it. - Anonymous
I like this product. It smells very good and is nice and creamy. A little bit does go a long way so be careful not to use too much. The first time I used the product I was heavy handed and my hair was very oily. But using a lighter amount worked perfectly. It didn't provide any hold for me but it did add great moisture. I can use it to add moisture to just about any style. - KinkySheaPT
The best shampoo I have ever used. Moisturizes my scalp yet cleans well too. I use this every 2-3 days because my scalp won't tolerate cowashing and I couldn't be happier. Ingredients are pretty natural and there are some parabens, but they're pretty low on the list and the price can't be beat. I love the peachy scent! The only thing is that you do need to clarify every month or so, because it can cause some build-up after a while. But other than that it is literally the best shampoo ever. - Anonymous
This is EXCELLENT!!! I love the smell so much. It smells like the Burnt Sugar Pomade, and it has such a smooth, light texture. It's a great moisturizer, especially when you put the pomade on top. Also, it's great for refreshing/re-moisturizing because the texture is light enough that it doesn't cause build-up or residue. Amazing product, I adore it. - Anonymous
I've always been a fan of Camille Rose products and needless to say, I wasn't disappointed when I tried this product for the first time, it left my hair moisturized, I mean I can literally run my fingers through my 4C hair while washing it which I've never been able to do...period!! Love this stuff and a little goes a long way, so I will be rocking this bottle for a while. - etrenise32
When I first purchased this product on the clearance aisle at Target(it was in the bottle then), I didn't like it because it didn't produce suds. I was new to the low-poo, no poo methods and didn't understand about how to properly cleanse kinky hair. I revisited this product after a few months and after I started using the coconut co-wash. This cleanser is the next best thing to a sudsy shampoo. Gets my hair clean without drying out my coils. Definitely recommend. - Anonymous
I'm new to JBCO (I know, I'm behind the curve), but I'm excited so far. I've used this JBCO on my scalp after a wash, and as a sealant. I will echo other reviewers in that there is an odor, almost like sesame seeds/oil. It gets four stars for that, but don't count this product out. Just use a light touch. Other than that, this oil has been touted as a strengthener, and I must agree that I've noticed less breakage. - Anonymous
This is hands down the best deep conditioner I have ever used since I've been natural. It left my hair soft and incredibly moisturized. My hair felt like silk after I rinsed it out. My curls clumped together beautifully and the shine was amazing. I recommend this product to all curlies with low to normal porosity and medium to coarse density. This may be a bit too heavy for fine haired curlies. This product will definitely be one of my staples! - Anonymous
A wonderful product. Love the fact that it is all natural. Worthy of all the rave reviews. Price, in my opinion, is more than justified because a little goes a long way and also because of the purity of ingredients with no petroleum products, parabens or mineral oils added as in the ones used prior to this. Smell is heavenly and couldn't ask for better results. Worth every penny! -
Anonymous
I am in love with this product. I use this alone and set it with an oil spray. It's makes my curls easy to detangle (I use a wide tooth comb) and keeps them defined and moisturized. A very little goes a long way and it's creamy and light enough to evenly distribute. I can definitely imagine myself using this product for a very long time. I love the smell as well! - kaithunt
I absolutely LOVE this gel. It provides a soft hold and no crunch whatsoever. It also plays well with any type of leave in conditioner from your cheapies to the expensive. I absolutely love it how it makes my hair look and feel and have found no other gel even comparable...and trust me, I've tried lots. - 
Shinningstar
A little bit goes a long way because they lather up REALLY well, gets your hair and scalp clean without stripping it. I generally pre-poo before washing my hair but there has been instances where I forgot or did an "unplanned" wash and still did not experience dry, stripped hair.These shampoo bars are multi-purpose, so if they don't work for your hair, you can use them to shower. - Blogger VeePeeJay
This travel pack is super convenient if you love Kinky Curly. I absolutely need my Knot Today (even when I travel) so I went ahead and bought this for my trip, and ended up using everything else except the Custard (which is not really for my Type 2 hair). It was very useful! - susonnahg
Hair Type: 2b/c. I highly recommend this product if your hair is the type that gets easily weighed down. This product worked really well for my thick wavy hair. I applied GS (Gelebration Spray) to my wet hair, distributed it with a comb, and then scrunched with my microfiber towel. GS gives my curls definition without weighing them down. I've tried many other curl enhancers (Jessicurl included) and they all weigh down my curls and give my hair a wet crunchy look (I hate that). I like to use this product in conjunction with JC Awe Inspiriling Spray, and/or Herbal Essences Tousle Me Softly Hair Spray. - amberdm
I absolutely love this mask!!! It's by far the best one I've found for my fine, high porosity color damaged 3a curls. Doesn't weigh your hair down, lots of shine, frizz control, strength, moisture, EVERYTHING. It's amazing for damaged curls! They bounce right back. - 
curlygirlieliv
Like what you see? For more articles like this, sign up for our newsletter!