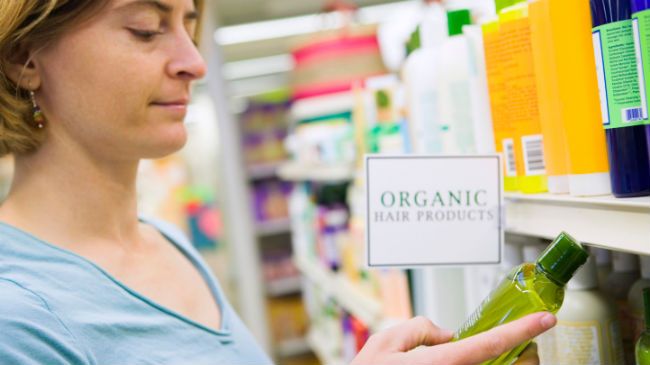 I'm not a fan of science. I'm really not and although it's mainly because I don't
get
it, I respect the importance of it. Without science we wouldn't have half the luxuries, necessities, or technologies we see as essential in our everyday lives. It almost seems like a contradiction to discuss science with natural hair, but science is important to its preservation. We couldn't live without science and most definitely we (curlies and coilies) couldn't be natural without it either.
Whether you think about it or not, we do take science into account when caring for and understanding our tresses. Many curlies were not as ingredient conscious when they were relaxed or constantly straightening their hair. The back of the products seem to have an ingredients list full of scientific jargon and no layman's terms. With the focus shifting from purely style to more health, we have become more informed and apply our knowledge in our hair care choices and product selections.
The push to purchase is no longer contingent on the claims from the front of the bottle.
The first five ingredients in hair products will have the most impact on your hair. In the natural hair community we are bombarded with product reviews from shampoos to heat protectants, and you'll noticed that some of the most favored products possess water, oils, and other natural ingredients as the first five ingredients, if not the entire bottle. It's about more than what it did for your tresses because damaging products don't always show the bad results initially. Sometimes it takes longer, and by that time you may have created a bad environment for your hair by using ingredients that are counterproductive to your hair's health.
It's not just about the products you purchase but understanding our hair's texture in thickness, porosity, and strength. The more you know about your hair, the better you are as a consumer in purchasing the right products with the right ingredients to foster a better relationship with your hair. There is a proper balance between moisture and protein we try to maintain, and although curly and coily hair has the same makeup as other hair types, the complexities of curls, coils, and waves make it more susceptible to breakage. You may not be a scientist but understanding basic scientific component of your tresses, the formulation of products, and how those two interact helps you better decide how to best build your regimen.
Do you read the ingredients list before purchasing a product? Which ingredients do you look for and which ingredients make you put it back on the shelf?