It is a common misconception that wavy hair does not need as much as our curly and coily friends.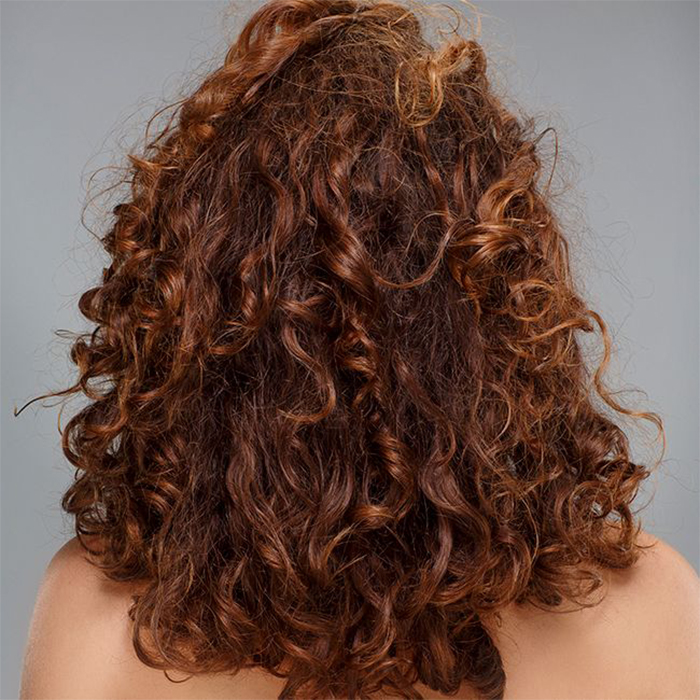 All hair needs moisture. And though some texture types may need more than others, it is a common misconception that wavy hair does not need as much as our curly and coily friends.
There are several reasons as to why type 2 wavy hair may need just as much moisture as other texture types--if you have been suffering from meh hair days that include excess frizz, rough and brittle-feeling hair, a lack of proper moisture may be the reason why. A lack of moisture is also one of the top causes of frizz, and frizz is one of the main concerns we hear about from wavy community members. Here are some reasons why your wavy hair needs extra moisture and what you can do to help.
Reason 1: You chemically alter your hair
Color treating, relaxing, 'softening,' or anything that involves a chemical altering your textured hair structure will open up the cuticles and cause damage, even in the best of practices. If your hair has ever been dyed, lightened, or had a chemical treatment done to it, then it is important to take extra care to moisturize your hair.
The solution: deep treat, frequently
If you do not want to stop chemical processing altogether, help counter the negative effects of dryness by using a deep treatment on a regular basis. Add heat to it to help your treatment penetrate even deeper. A personal favorite of mine that not only offers moisture, but also protein to help repair the hair is Briogeo Don't Despair, Repair Hair Mask. Depending on how dry and damaged your hair feels, your waves can benefit from a deep treatment like this anywhere from once a week to once a month.
Reason 2: You spend a lot of time in the sun
Sure, sunshine feels amazing, and we all need our dose of vitamin D. But the harsh rays can cause your hair to become weak, dry and brittle, from the cuticle and even down to the cortex (middle of the hair strand) sucking the moisture right out of your waves.
The solution: Cover up (or use UV protection)
Wearing a hat or a cute headscarf is the best way to completely protect your hair from sun exposure. You can also use a product with UV protection before going outside--think of it like sunscreen for your hair. Spray on a product like Living Proof Restore Instant Protection Spray, a product with 24-hour protection against damaging UV rays. Additionally, it fights against humidity and leaves waves looking shiny without feeling weighed down.
Reason 3: The ingredients in your hair products are drying
Some hair products contain harsh ingredients such as sulfates and drying alcohols. Over time, your consistent use of these ingredients can deplete the hair of moisture.
The solution: Evaluate your product stash and consider switching
Two of the biggest offenders for wavy hair include Isopropyl Alcohol and Sodium Lauryl Sulfate. Swap them out for similar products free of these ingredients and notice if your hair starts feeling more moisturized. If you are stumped on where to look, check out the NaturallyCurly Product Database where you can search for products that specifically are sulfate and alcohol free, among a bunch of different options.
Reason 4: You use too many heat tools
The flat iron, the curling wand and even the blow dryer are all culprits. It is best to air dry whenever possible, but if you are in a rush and do not have hours to wait, or if it is too cold outside for wet hair, blow drying and diffusing might be the only option. Still, there is a way to do it with less damage.
The solution: Use heat protection
A good heat protecting spray or cream should be applied before turning on any heat appliance with the hair. An excellent choice is Curl Girl Unwind Thermal Protector, which works to prevent damage and dryness as well as help repair and keep your waves silky and moisturized, thanks to ingredients like lightweight Babassu oil and pumpkin seed oil.
To sum it up
Every single head of hair is different, and yes, even in the wavy category. Some of us may find that our texture feels weighed down easily with some styling products although this does not mean our hair is not thirsty or craving moisture. Start by playing around with the amount of product you apply, and if you do feel your hair gets weighed down easily, err on the side of 'less is more' approach and go from there.
Which moisturizing products do your waves love right now?
Looking for moisturizing wavy hair products? Here are 26 of wavy writer Shalimarcat's favorites.