Each year the NaturallyCurly Editors set out to find and test the best products and tools on the market for curly, coily and wavy hair. Our twelve editors - ranging in hair types from 2A to 4C - have tested hundreds of products from the tried-and-true Holy Grails to the up-and-coming new kids on the block. Here are a few (but not all) of the criteria we used to make our decision:
Does the product work for your hair type?

Would the product replace your Holy Grail product in that category?

Ingredients

Does the product do what the packaging claims it will do?
Does the product have added benefits not listed? What are they?
Ease of use and product distribution
Packaging and product functionality
Innovation
Scent
After months of deliberations and a few heated debates we are thrilled to announce the final winners of Editors' Choice 2015.
Shampoo
Clarifying Shampoo
Shampoo Bar
Dry Shampoo
Cleansing Conditioner
Daily Conditioner
Leave-In Conditioner
Deep Conditioner
Treatment
Moisturizer
Styling Cream
Styling Gel
Cream Gel
Frizz Fighter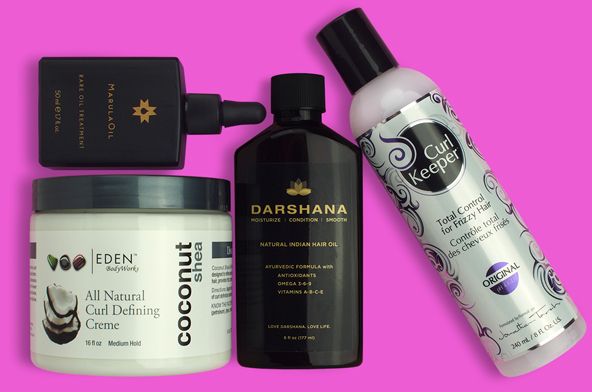 Product to Cocktail
Smoothing or Straightening
Refresher
Finisher
Hairspray
Hair Oil
Styling Tool or Necessity
Retexturizing Tool
Hair Growth Product
Mousse or Foam Product
Shine Spray