Michelle, Co-Founder and EVP of Strategic Partnerships
This is probably the first spray leave-in I've actually liked. It's a creamy consistency that sprays in easily to really refresh and moisturize. It's definitely a new Holy Grail!
Sometimes I need to use a curling iron to reform a few wayward ringlets. But I don't want heat damage. So many heat protectants are too greasy or don't really feel like they're working. This new product from FORM actually makes my hair feel softer and I don't need to put the curling iron on as long. It also makes my style last longer.
Fargo
How did I wait this long to watch this amazing show. My husband and I have binge watched our way through Season 2 and are ready to start Season 3. It's such a creative, compelling series with amazing characters - funny, macabre and suspenseful all at the same time. Billy Bob Thornton's character is one of the most truly terrifying villains I've seen in a long time.
Kiana, Marketing Intern
Trader Joes Blueberry & Acai Facial Scrub
I discovered this while browsing through Trader Joe's beauty section early this month while looking for an afordable exfoliator. Although this is meant to be used as a scrub, I leave it on for a few minutes as a quick face mask. Not only does this scrub leave my skin soft and smooth, it smells super good too!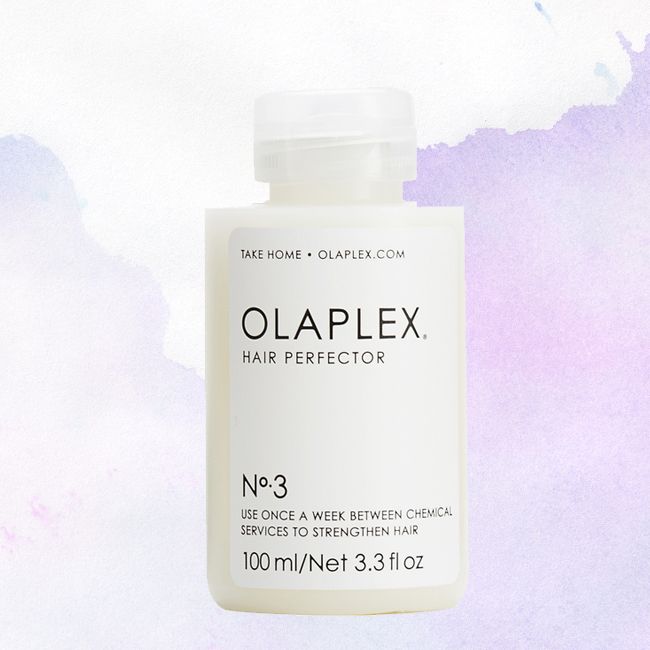 I've been using this product for over a year now and my curls are healthier than ever. I was nervous about dying my hair blonde again after a couple years without chemicals, but my stylist recommended this product and now it has become my holy grail. I use it as a leave-in after my morning wash-and-go, and while the price runs a little steep for a small bottle, you only need a small amount so it's totally worth it. It's on our Editors Choice 2017 list and you can purchase it here.
Cardi B-Bodak Yellow
This month I have been trying to get my fitness back on track. So, when I go for a run I put this song on repeat and each time the chorus begins I forget how out of shape I am. Cardi B has a way of making you feel empowered and ready to chase your goals in her newest single, all while making you want to drop it low a couple times. These things are not mutually exclusive.
Cara, Graphic Designer
Nerdette
 is one of my favorite podcasts. They talk to great minds like Samantha Irby and Neil deGrasse Tyson about both random and relevant topics alike. Now that the new GOT season is airing, they have brought back 
Nerdette Recaps Game of Thrones
. All things I love!
Paige Russell
Local Austin artist Paige Russell (
ELOI
) makes colorful patterned scarves and leggings. Wearing a scarf and some earrings is an easy way I add personality to my outfit even if I'm just wearing jeans and a tshirt. My next move is figuring out how to get one of the jumpsuits with her designs for myself.
The Roots of Chicha Psychedelic Cumbias from Peru
 compilation albums (there are two volumes). I wouldn't say that they are totally psychedelic, but they are really fun to listen to. They work well as background music while working or dancing to later. My favorite song is Linda Muñequita but I also could listed to Si Me Quieres or Cariñito on loop.
April, Copywriter
Being Afro-Caribbean and a first generation American is a great source of pride for me. But because my parents are from two different islands, Jamaica and Trinidad, a lot of the family's traditional inter-island smacktalk gets awkward. So when I was looking through YouTube's suggestions on my home-cardio video lists and Bunji Garlin + Spice and Vybz Kartel combining Trini Soca styling with Jamaican dancehall hits, I was intrigued, then I was hooked, then I knocked my stair stepper over because I got too enthusiastic. Looking at the release dates of course, I'm WAY late to the party, but I'm here now, and all's fair in love and wining up. More cross-island collaboration, please!
I've gotten really big into body oils lately. The HBL Treatment Oil was just sitting on our free-for-all shelf in the office looking all lonely, and since it can be used on the skin as well as the hair, I took it home! It goes on extra silkily after I get out of the shower, absorbs well, and despite how light it feels, it really keeps my skin hydrated through the night and into the next day! Also, I love the scent. The best way I have to describe it is that it's kind of like cucumber, but a sexy cucumber—very refreshing in a way that's not too sweet or too crisp. "Cucumber After Dark", you could say...if you can say that with a straight face.
We started a 'No makeup for a week' challenge at the office shortly after I got my hands on this stuff which should tell you something about my sense of timing. Still though, this stuff won its way into my favorites, because it goes on softly, evenly, and I get a nice thick line each time! Seeing as I'm the sort of person that'd put their eyeliner on with a painter's trowel, it's perfect for me, even though I'm so used to being heavy handed with harder pencils that I'm still breaking the tip far too often. Bonus:  The pencil being water proof means I don't have to worry about sweating it off in the pit!
Cristina, Managing Editor
Packing Cubes
I've been traveling a lot this summer for work and play, and these packing cubes have saved me. I have 3 sizes, and every trip I go on I can fit everything I need into these 3. They take up very little room in my suitcase, and they keep me organized during my trip so that I don't wind up with a mix of clean, dirty, folded and unfolded clothes thrown into my bag by the end of the trip. They make my least favorite chore - packing and packing - a breeze.
The packaging is gorgeous, naturally, but I was curious to see if the contents live up to the hype? The product is also marketed as a solution for an undone beach hair look, so I wanted to see how it would work on my wavy-bordering-on-curly hair. I'm happy to say I really loved the soft, touchable hold it gave. I like to start out with a super light styler on wash day as I typically add a little more styler every morning throughout the week when I refresh. I even applied it to my roots as directed, since it has SPF and I'm guilty of not protecting my scalp as well as I do my face. I'd definitely recommend it for wavies with fine to medium hair who like light hold products with absolutely no crunch. If you're into scents, this one is botanical and fresh, not too sweet or loud.
I just discovered this YouTube channel and she has already changed the way I think about getting dressed in the morning. She calls it "playing dress up" and every morning she chooses a character that she wants to take on. You can tell she has a lot of fun getting dressed, and she's inspired me to get more joy out of that part of my morning routine. She also wears almost exclusively thrifted clothing and accessories, which suits my second-hand shopping challenge really well. I blogged more about B Jones and my challenge on my blog here.
Leslie, Social Media Manager
Now that Insecure is back for season 2 i'm excited to listen to the Insecuritea podcast with Fran (HeyFranHey, TheFriendZone) and Crissle (The Read). Insecuritea is the official recap podcast and comes out every Tuesday after the episode airs.
Mario Badescu Facial Spray with Aloe, Herbs and Rosewater
This month I've started using Mario Badescu Facial Spray with Aloe, Herbs and Rosewater. I wasn't quite sure what it was suppose to do when I bought it but it smelled so good I had to have it. After using it for a little over a month it became my favorite refresher, especially in this Texas heat.
A.CHAL (Alejandro Chal), a Peruvian R&B singer-songwriter and producer released another mixtape, ON GAZ early this summer, and its been on repeat ever since. I grew up speaking spanglish so seeing A.CHAL reference his Latinidad and fluidly rap/sing in English and Spanish warms my latinx heart. It's the perfect cool and stylish soundtrack for your summer nights. 
What's been your favorite product of July? Share yours in the comments!