As naturals with curls, coils and kinks wash day can sometimes feel like a battle. A war is waged in the bathrooms of many naturals between them and their hair. Every curly should know that to win this fight she needs to come prepared with a good conditioner, leave-in or moisturizer with slip that will help her get out even the most stubborn of tangles.But what can really help to tip the scales is one seemingly magical ingredient that gives products their slip: Behentrimonium Methosulfate (BTMS">.
During the washing process is when most naturals detangle their hair which is why it is so important that the conditioner used can actually get the job done. Incorporating a conditioner with BTMS in it could help to drastically reduce the time you spend in the shower detangling and turning into a prune under the stream of the water.
So if you're tired of products that are severely lacking in the slip department and in need of a change then take a look at some of the products that we think have won the slip award because they contain this amazing ingredients. Here are our Top 6 winners of The Slip Awards!
If you're looking for a genuine moisturizing experience then look no further! The Doux Fresh Rinse Moisturizing Conditioner is the Organic, Sulfate-Free and Paraben-Free hydrating conditioner that knows how to treat your curls. Formulated with the perfect combination of Shea Butter, Sea Silk, and Hibiscus, the ultra-moisturizing conditioner will hydrate your hair and provide thermal and environmental protection.
The Coconut Shea Natural Creamy Conditioner is a nourishing, creamy conditioner that restores moisture to dry, thirsty strands. Packed with moisturizing agents like coconut oil and shea butter, it replenishes and strengthens hair against breakage.
Formulated to give you max curl definition with no buildup & free from sulfates, the Curl Girl Clean Curls Daily Moisturizing Conditioner is what every curly girl needs in her arsenal for beautiful frizz free curls. Featured ingredients include: Pumpkin seed oil, Tea tree oil, Shea Butter, & Babassu Oil making this a highly moisturizing product.
This super rich conditioner is packed with vitamins to strengthen your hair and regenerate cells for growth. Exotic oils are blended to improve shine, detangle and prevent split ends naturally, making it great for natural, colored and chemically treated hair.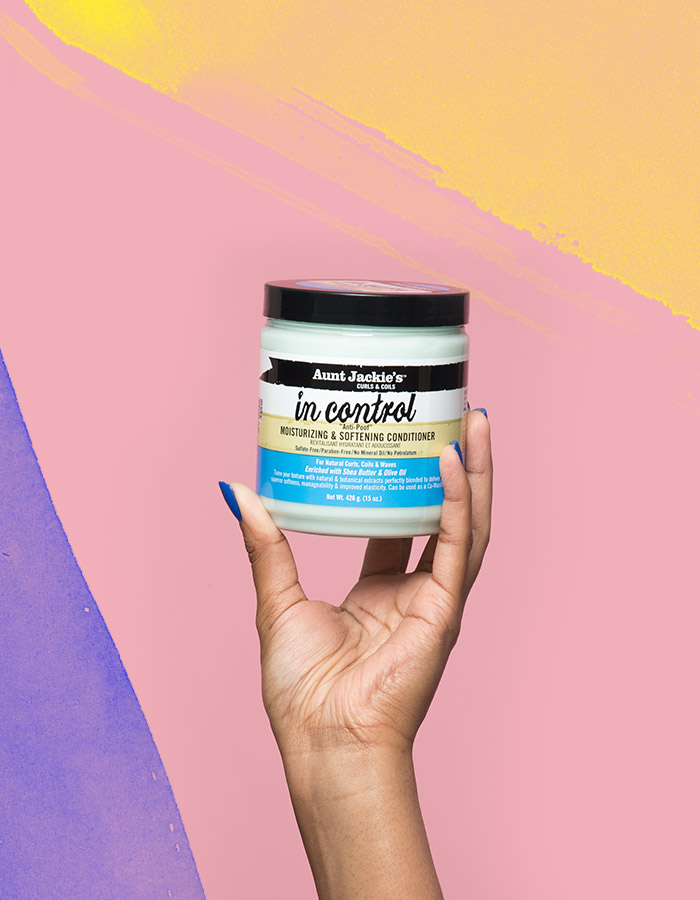 Tame, nourish and deep condition frizzy, hard-to-manage, dehydrated, brittle natural curls, coils and waves with natural extracts and proteins. Gentle humectants moisturize and hydrate, making this an excellent restorative treatment for any type or texture, including natural, colored, relaxed, and texturized hair. It is also gentle enough to be used daily after shampooing.
AG Hair Cosmetics Recoil Curl Activator is a rich curl cream with herbal extracts and natural corn starch as well as magnesium sulfate, silk and keratin protein and panthenol. It's earned the coveted 5-curl rating from NaturallyCurly's team of experts—"Awesome curl separation and definition"—and CurlTalkers rave about it, too. This cream is guaranteed to bring your curls to life in a way that you haven't experienced before with amazing definition.
Let us know in the comments below what products you think are the slipperiest & help detangle your hair the most!
This article was originally published in 2013 and has been updated based on reader feedback.