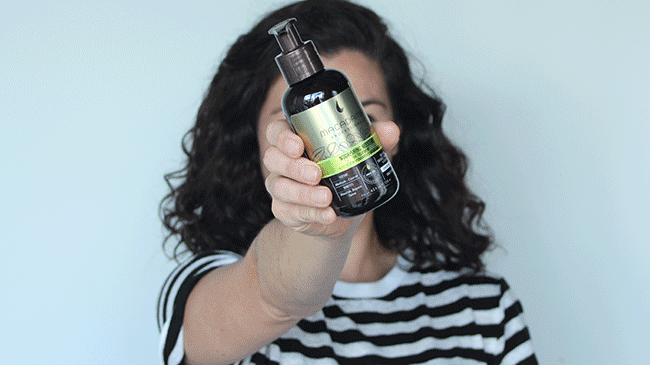 Do you need a new shampoo, conditioner, styler, oil and frizz fighter? Or are you fully stocked and just want all of those things (in which case, you should probably check out this helpful guide on Product Junkie-ism)? Either way, this could be a very lucky day for you.
The curly community loves oils, but if you have tried oils and found that your hair was left feeling greasy, give macadamia oil a try. Macadamia oil contains palmitoleic acid which closely mimics the oil that your scalp naturally produces, making this an easy oil for your skin and hair to naturally absorb.
Macadamia Professional uses macadamia oil as a key ingredient in many of its products, and today we're giving away Macadamia Professional prize packs to five lucky winners. Here's how you can enter to win.
When
June 23-25
Prize
5 winners will receive the this Macadamia Professional prize pack valued at $133.95:
How to win
Comment below telling us why you'd like to win!
This giveaway is open to U.S. residents only, as per our Terms and Conditions.
*Please make sure you have liked us on Facebook, so that when we can notify you if you've won.
This post is sponsored by Macadamia Professionals. Find them on Facebook, Twitter and Instagram.