Leave-in conditioners are a staple in any hair care regimen. For those of us with naturally wavy hair, they are essential to helping reduce frizz, maintain moisture, and prime the hair for a gel or other styler to follow. Based on the density, dryness of your hair and desired results, the thickness of your ideal leave-in can range from super lightweight for low density waves to rich and concentrated for dry, frizzy hair (such as my own).
Leave-ins have their own products as is, but through the years, I have found some rinse-out conditioners that double as excellent leave-ins as well.
Here are some of my current favorite leave-ins for wavy hair. Side note: I have used all of these on second or third-day hair to add moisture back into my hair that may have got dry or frizzy, which they worked excellently on. A multi-tasking leave-in conditioner is key.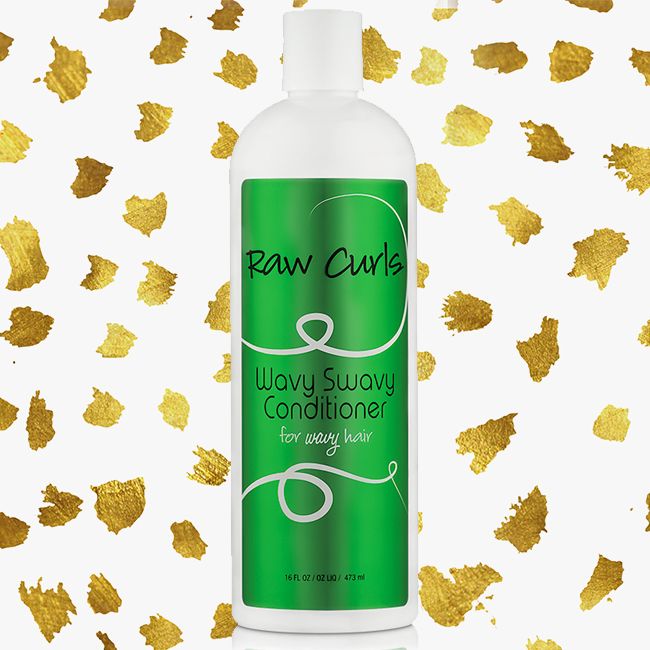 This is a rinse out conditioner, but it does an excellent job to really bring out the curl definition, add enough moisture without being too much, and has a nice long list of beneficial organic oils that treat the hair making it stronger and softer with continued use.
One other regular conditioner that makes the list for excellent leave-ins. This light, moisturizing formula makes detangling a breeze and is made with rice proteins, lotus flower and a chia-flaxseed blend, to fights frizz and hydrate the hair weightlessly.
Aside from the awesomely unique, fresh scent, this leave-in has a nice amount of amino acids and proteins to strengthen and repair damaged hair while encouraging curls to form and frizz to vanish.
This product is rich and moisturizing. Aside from leaving hair soft and defined, it gives wavy hair a gorgeous amount of shine! A little goes a long way with this one.
If your hair is on the extremely dry side, this is a must-try. The tropical fruit scented leave-in is super moisturizing like a much needed drink of water for super thirsty hair. Ingredients such as aloe vera, panthenol, coconut, avocado oil and ayurvedic herbs leaves hair soft, strong, and sleek while fighting unwanted volume and frizz.
Un-Tangle Me is really lightweight, so if your hair gets weighed down easily this one may be a winner for you! It has a delicious fruity-floral scent with excellent slip.
The omega-enriched shea butter and pumpkin seed oil in this formula keeps wavy-curly hair soft and hydrated while making detangling easy.
This lightweight formula creates a "moisture foundation" to prep waves for styling products to follow. Prickly pear cactus extract draws moisture from the air, sealing it in for superior conditioning. Additionally, antioxidants green tea and vitamin B5 protect hair while promoting shine; arnica extract creates long-lasting hydration by sealing the cuticle layer to prevent frizz as well.
This herbal scented spray is lightweight and full of beneficial hair nutrients from herbs and flowers to help to hydrate and add shine to dry locks without being too heavy.
What are some of your favorite leave-ins?
Read My Inahsi Naturals Review for Wavy Hair
For more check out my blog Diane Mary Beauty and follow me on Instagram @Dianemary126