I want everyone to leave with a new determination to move forward into what they have been created to be. And most importantly, give from your heart when no one is looking.
Stacy A. Hill is the CEO of DyeVerCity SAGH, Inc. Her salon, DyeVerCity Salon in Martinez, GA. is holding a seminar this Friday that is special to Hill's heart for reasons beyond hair. Learn more about the event & get your tickets here.
How did you get into the salon and curly hair industry?
Literally I have loved hair since I was 4 years old. I was the little girl that used half of the tub of Vaseline on my barbie's hair, and had the nerve to try and curl it with my mom's curling iron.
My salon is exactly what the name says, diverse. We service women of all nationalities, ethnicities, and hair types. I have curly hair. So curly hair makes so much sense to me. I prayed and asked God what I should do and driving down the highway one day He said to me, "I will give you the curly hair market". That was enough for me. From there I went in full force. I am drawn to curly hair but I must admit I am honestly mesmerized by hair in general.
What is Living on Purpose?
Living on Purpose is a seminar designed to help people come to know and learn how to walk in their purpose. So many of us are just going through the motions of day to day life. Wandering aimlessly, just waiting for the day to end, begin and do it all over again in the morning. 
We aren't happy with who we are, but we fear stepping out of the norm and daring to be different.
Our purpose may not be to clock in and out or follow the protocol that all the other doctors, lawyers, and hairstylists follow; we l
ove who we are and are confident in knowing that we are on this planet for a purpose that only we can fulfill. 
We will also be discussing dating, and being complete and happy before you bring another person in. You have to love yourself before you can pour love into another human being. How can you pour tea into a cup when the pitcher is empty?
Who is the seminar intended for?
Women and Men that who are ready to see some radical differences in every area of their life.
What do you hope attendees get out of this event?
I want everyone to leave with a new determination to move forward into what they have been created to be. I also want them to impact every life they come into contact with in a positive manner. And most importantly, give from your heart when no one is looking.
What quote inspires you to live on purpose?
Paraphrased: "
I know the thoughts and plans I have towards you...to give you a hope and a future." (Jeremiah 29:11)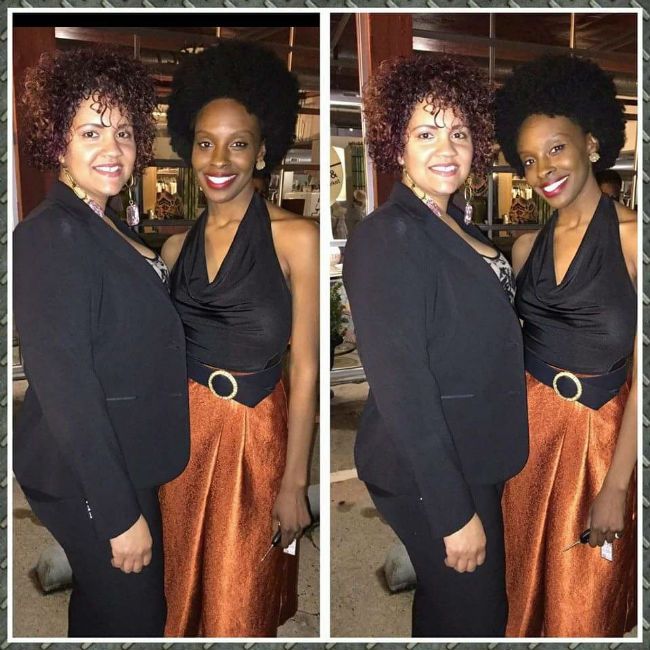 What is one thing you wish every woman knew about herself as it pertains to self confidence in work and life?
You hold so much power. You are such a bright, beautiful creature--you hold the keys to so many doors. But instead of using them, you panic as you listen to the voices say you aren't pretty enough, small enough, or smart enough. The voices may ask, who is going to listen to you, let alone follow you? Your skin isn't the right color. Your nose is too big. Your hair is too straight, fine, thick or kinky.
We contend with thousands of made up stories. Fighting against make believe instead of stepping out and saying, I'm going to follow what's inside of me and give it all I've got. And when I get tired I will reach down deep and give some more. The old proverb holds true, "Nothing beats a failure but a try."
How can we learn more information about this and future events your salon is a part of?
Visit 
www.dyevercity.com
 and sign up for our newsletter. Follow us on social media @dyevercity FB, IG, Twitter, and Periscope
Book an appointment at DyeVerCity and read their 255 reviews here in our curly salon database.