10 Curl Products from Small-Businesses
There's only one thing better than finding a curly hair product that you love and that's when it's the product of a small-business. Supporting people who have dedicated their time to creating bespoke products for curly hair gives us a warm glow. We've rounded up ten of our favourite products by small businesses so that you can buy in the knowledge that your money is going to worthy recipients!
Formed in 2015, Ecoslay has gone from strength to strength, but products are still produced in founder Adria's kitchen! Along with their positive ethos of lifting each other up, and being environmentally friendly, Ecoslay are passionate about teaching others about haircare, so they won't just list an ingredient in a product, they'll explain why it's there. Their signature Orange Marmalade Gel has acquired cult status amongst the online curl community and for good reason. It contains flax seed and aloe vera for the perfect combination of hold and moisture. A must-have gel!
2 / 10
Jessicurl's inspiring story began in founder Jess' own kitchen in 2002 where she brewed up her own gel on the stove! An original NaturallyCurly Curltalk member, Jessicurl's business has grown to include a whole range of products many of which are ride-or-die products for many curlies. We're focusing on the product that started it all Rockin' Ringlets Styling Potion. Made with natural flaxseed, this lightweight styler has a light-to-medium hold and leaves hair soft and bouncy.
3 / 10
Another story that begins at the kitchen table! Lizzie founded Only Curls with the goal of inspiring people to embrace their curls through her cruelty-free products. It still remains a small family business dedicated to quality products. Our pick of the bunch is the Only Curls All Curls Conditioner which contains Jojoba, Coconut and Avocado for super moisturised and soft waves and curls.
4 / 10
Starting off as a small business with the goal of creating salon-worthy products to help people develop good relationships with their curls, Treluxe has the added bonus of supporting under-resourced communities in Chicago, where the brand was born. Our favourite Treluxe product is the Hi Definition Curl Enhancer Styling Gel. It's a moisture and nutrient rich puree containing avocado, sage and honey for shine and medium-high hold.
5 / 10
Jamyla Bennu founded Oyin in 2001 in the first wave of the curly hair movement and it remains a family, female and Black-owned small business. They believe in 'nutritional density' in haircare and all products are self-manufactured from food-grade ingredients. We love their Burnt Sugar Shine and Seal Pomade, a vegan blend of oils, butters, and veggie waxes which acts as a humectant and protectant for curls.
6 / 10
Originally named MySoigne, Miribel was created when its founder Jackie wanted to create products with clean, natural ingredients. Another business founded in a kitchen, Jackie experimented with different ingredients until she came up with her initial products. MySoigne changed to Miribel with the goal of focusing on healthy hair rather than just curly hair. Their Powerhouse Protein Cream is definitely one for curls however; its powerful protein punch will boost strength and bounce to any lacklustre curls!
7 / 10
Erin and Leigh-Ann bonded over their troubles with managing curly hair and set up their business in their kitchens researching and trialling different combinations of ingredients. 2 Girls With Curls now produces high-quality, plant-based, cruelty-free products for moisturied healthy curls. Their lavender and grapefruit Hair Lotion is a lovely light-weight daily moisturiser for soft manageable curls.
8 / 10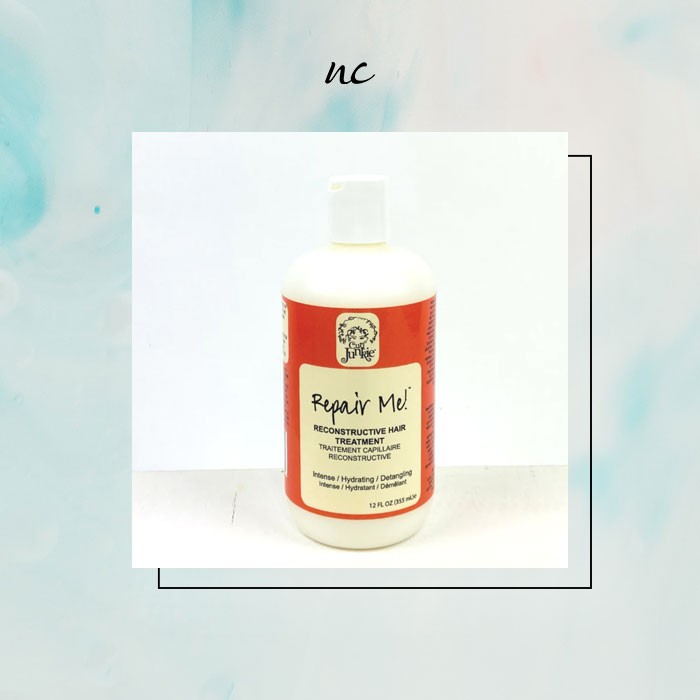 Founded in 2006, Curl Junkie's customer base has grown impressively due to the fact that it's a Black-owned haircare business that provides for all hair types. Their best seller Repair Me! Reconstructive Hair Treatment repairs and strengthens the hair shaft with amino acids, apricot and sunflower oil, bringing life back to the most brittle, frail curls.
9 / 10
A portion of Moptop's profits goes to support anti-bullying programs in playgrounds and behind closed doors. Their goal is to promote self-confidence in all curlies to embrace their curls in all their glory. Their Curly Custard contains seaweed, honey and silk to promote moisture and shine in all curls.
10 / 10
Designed to help ease the transition from chemically-damaged to natural hair, Pink Root Products was founded by Mariel Mejia in 2015 began experimenting with different ingredients in her mother's kitchen to help her own damaged, brittle hair to recover. Best of all they provide products for all hair types. Their Curl Enhancing Lotion means business with Avocado Oil and Boabab Protein to help boost your journey to healthy, natural hair.