Your hair can be your greatest accessory and switching up your style frequently is a fun way to express yourself, but constant styling and manipulation can really put stress on your curls. Sometimes when all we want to do is play in our hair, it just wants to be left alone—and that means it's the perfect time to start experimenting with protective styles, especially with all this extra time on our hands.
Whether you're protecting your crown from the polluted air or you're just too lazy to pull off that twist-out (we've all been there), ahead are 20 protective style ideas to get your creativity flowing.
You'll never go wrong with a braided ponytail. The white scarf is tied gives off major 90s Janet Jackson energy.
2 / 20
Passion twists turned out to be a huge summer 2019 trend, but they work just as well—and are just as stunning—during the holiday season. Pull some hair up at the crown and secure it in a bun to achieve this look.
3 / 20
Going out somewhere special? Pull your box braids back into a large bun and embellish it with hair jewelry.
4 / 20
We live for a braided asymmetrical bob. Leave out some loose curls for contrasts and a fresh look.
5 / 20
If you don't have the time to install individual twists and braids, give crochet a try. It looks almost identical and you can style them the same way. Jacy's twists are pulled to the top of her head like a crown—be creative!
6 / 20
Still craving color? Whitney has her twists cut short with a pop of color on the ends.
7 / 20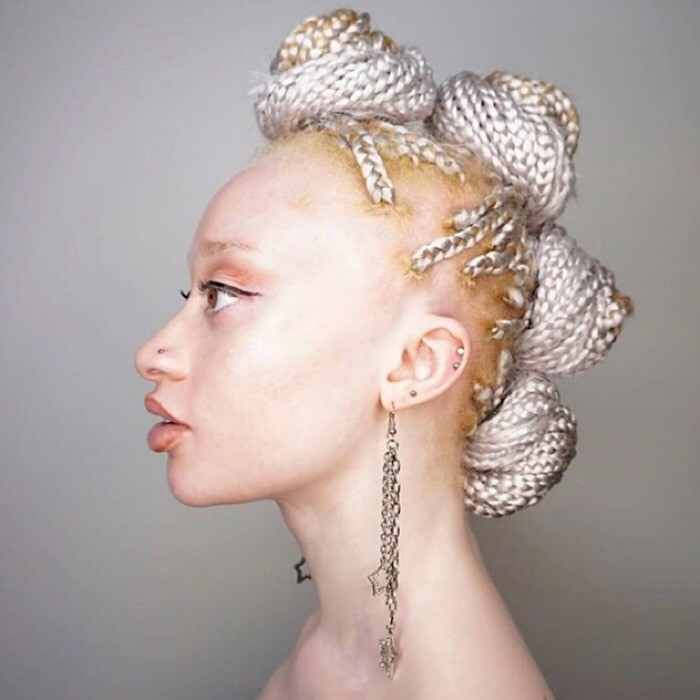 Don't be afraid to get more elaborate with your box braid styles! This braided faux hawk is a perfect holiday party look.
8 / 20
When you have twists that haven't fully dried, tie a cute scarf into a low bun like Edwina. It'll look like you planned it all along.
9 / 20
It's amazing how cornrows can be simultaneously casual and elegant, even when the design is simple.
10 / 20
These faux locs could easily trick you into thinking they're the real deal. If you want something different from braids and twists, there are tons of faux loc options.
11 / 20
Bobby pins might be your best friend this winter. Use them to pin your twists up into different forms.
12 / 20
Mini twists are one of my favorite protective styles because of their versatility and how long they last. You can retwist them as you need to. Jasmine has her twists pulled up with a few falling forward to frame her face.
13 / 20
Scrunchies are officially back, and here to stay. Throwing your braids into a ponytail with a scrunchie is practical, quick, and super trendy.
14 / 20
Shoulder length braids with blunt ends have been growing super popular on social media, a switch from Solange-inspired thigh and knee length braids. Lauryn pulls off the style effortlessly.
15 / 20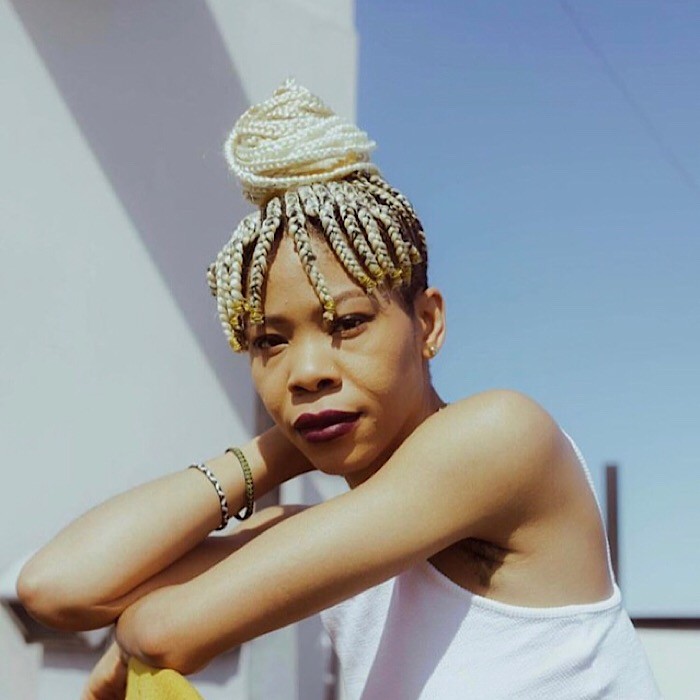 Yes, braids and bangs do go together. We adore this braided bun and bangs combo.
16 / 20
Tyla's extra sleek style will make you forget all about twist-outs and wash-and-go's.
17 / 20
You can dress your headwrap up or down. Wear it casually to work, and then out to dinner on the same day.
18 / 20
We'll love space buns forever. Curlies with long braids can rock Salem's simple and playful style with ease.
19 / 20
Laila's style is super creative and looks like a combination of styles. When you experiment you never know what you'll come up with!
20 / 20
Angela's simple braid looks even more charming with a few hair clips to pull the look together. And cheers to natural edges—don't feel pressured to have them "laid" with every style. Let them breathe every now and then.
Product Recommendations to Keep Your Style Fresh
Take care of your style and scalp to keep it looking as good as it did on day one. Scroll down for 10 product recommendations for styling and your scalp care.
1. Taliah Waajid Protective Styles Refresh And So Clean Bamboo, Avocado And Peppermint Dry Gel Shampoo, $8
A gel shampoo made specifically for protective styles from Taliah Waajid's protective styles product line. It's a gentle astringent that can be used daily without being rinsed out, refreshing the scalp and reducing follicle irritation.
2. Taliah Waajid Black Earth Products Protective Mist Bodifier Therapeutic Formula, $6.99
If you experience extreme itchiness or scalp tightness with your protective style, this is the product you've been waiting for. It soothes with ingredients like aloe vera, eucalyptus, and olive oil to keep your scalp cool, calm, and collected.
3. Camille Rose Naturals Coconut Water Style Setter, $15.99
Use this as a moisturizing styler to help keep your protective style in place for as long as possible. It contains a coconut water base, along with tropical butters and oils to provide maximum hydration.
4. Briogeo Scalp Revival Charcoal + Tea Tree Scalp Treatment, $32
For a deep scalp cleanse, this pH balancing non-since formula may be just what you need. It soothes itchiness, flakiness, and irritation, and absorbs impurities in the scalp in hair to detoxify.
5. Naked by Essations Laid Edge Control, $11
When you're styling your edges to perfection, leave them feeling soft, pliable, and grease-free with this edge control.
6. Uncle Funky's Daughter Shining Star Hair & Scalp Elixir, $16
Sometimes you need to massage your scalp, just to get the blood flowing. Use this oil elixir to moisturize your scalp and promote hair growth.
7. Taliah Waajid Shea-Coco Condition Daily Leave-in Conditioner Spray, $9.99
Chances are you'll find it difficult to apply your normal leave-in while you're wearing a protective style. This shea butter and coconut oil infused spray will keep your hair hydrated until takedown.
8. CURLS Blueberry Bliss Twist-N-Shout Cream, $15
When installing your protective style, you'll want a hydrating cream to start your style off on the right foot. The Twist-N-Shout Cream has you covered with moisturizing oils like olive, coconut, jojoba, and sweet almond.
9. SheaMoisture Sacha Inchi Oil Omega 3-6-9 Rescue + Repair Hair & Scalp Tonic, $10.99
Protect your hair from extra tension by massaging the oil tonic into the scalp, as it delivers omega nutrients to the scalp and hair follicles.
10. Aunt Jackie's Grapeseed Style & Shine Recipes SLICKED! Flexible Styling Glue, $9.99
For your super slick protective styling needs, you'll need to pull out the big guns. Aunt Jackie's Styling Glue can be used as an edge control or wherever needed to tame flyaways for a flawless finish.
What protective style are you wearing or looking forward to trying? Let us know in the comments.