There are so many products to choose from and it can be overwhelming finding what works best for you so we're here to help you take out the guesswork. Finding a gentle and moisturizing cleanser is key to healthy curls. We asked you to recommend your favorite shampoos to try in 2019, and you cast your votes from a list of the most-loved cleansers, co-washes, dry shampoos, and shampoo bars. This Best of the Best list contains old favorites and new finds with real suds-appeal. What will you try this year?
Shampoo:
Best for: Wavies and Curlies
DevaCurl Low-Poo Delight's luxurious, low-lather formula will gently clean your hair and scalp, leaving them feeling fresh and hydrated. Low-Poo Delight will not weigh hair down, so that your curls and waves will retain their bounce and body. It's made with botanical ingredients like rice protein for stronger hair, lotus flower for shine and elasticity, and chia and flaxseed extracts for definition. When you want to retain moisture in your hair but remove oils and debris from your scalp, this shampoo is a good choice. You only need a small amount of this concentrated, citrus-scented formula to cleanse your entire head.
DevaCurl No-Poo Quick Cleanser
2 / 5
Best for: Curlies
DevaCurl No-Poo Quick Cleanser is a spray shampoo that does not require water. Unlike dry shampoos that remove excess oil from the scalp, this shampoo leaves your roots moisturized and feeling and smelling fresh. Your hair will be soft, defined, and more manageable.
Camille Rose Naturals Sweet Ginger Cleansing Rinse
3 / 5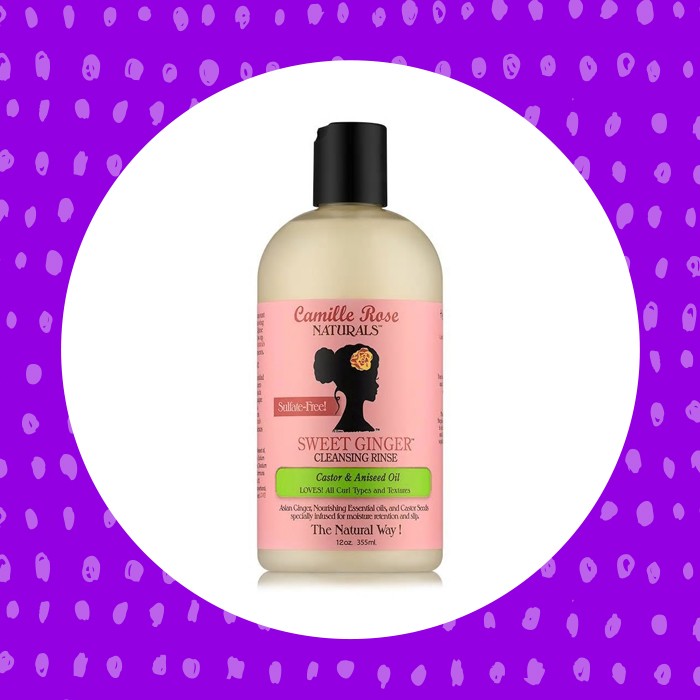 Best for: Coilies
If you want a moisturizing shampoo that will not remove hair's beneficial oils, this is one to try in 2019. It contains a unique blend of ingredients derived from coconuts, such as coconut cleanser, extracts, oils and infused ginger. It sooths your scalp, and leaves your hair silky and full of sheen. Fans of this sweet-smelling, sudsy shampoo like that it lathers well, yet hair remains moisturized.
Dry Shampoo:
4 / 5
Best for: Wavies and Curlies
Get out the gunk with this dry shampoo that has the scents of bergamot (think Earl Grey tea), musk, and flowers. Your hair will look and feel cleaner with this vegan, sulfate-free formula. With just a few sprays, your 2nd day and beyond hair is refreshed and left with more volume. Who says your hair routine needs to take a lot of time? This dry shampoo will help you take back your mornings.
Shampoo Bar:
OBIA Naturals Hair Care Neem & Tea Tree Shampoo Bar
5 / 5
Best for Curlies and Coilies
This shampoo bar is winning all the raves and it's no surprise. It is an undiluted shampoo bar, so it will last a long time. It is the perfect shampoo for travel (no more spilled shampoo on the bottom of your luggage). With astringents tea-tree and neem, your scalp will be left clean, refreshed, and flake free. It contains natural ingredients and is vegan and cruelty-free. It will leave your hair well-moisturized, soft, and beautiful. If you have never tried a shampoo bar until now, OBIA Naturals Hair Care Neem & Tea Tree Shampoo Bar is the perfect one to start with.
Have you tried these shampoos? Let us know in the comments. Find more favorites in our Best of the Best list.