One of the best things about fall is all of the foods that are in season—cabbage, sweet potatoes, butternut squash, grapes and garlic are just some of the ones that immediately come to mind. Well, those and the eight that are on this list as well.
Come to think of it, what makes these eight foods even better is, not only can you eat them, but they all come in the form of an essential oil. Not only that, but each of them can do wonders for the health and quality of your hair; especially as you head right on into the fall season.
As the temperature drops and the time changes, are you ready to give your curly locks some of the extra pampering that it deserves? All you need to do is add a few drops of the following oils to a carrier oil or into a bottle of your favorite conditioner. Then watch how much your hair will look and smell like all of the best things that the fall season has to offer!
Pear
Image Source: Getty Images
Technically, the kind of pear-related essential oil that you should get is prickly pear. It contains an unbelievable 150 times more Vitamin E in it than argan oil (Vitamin E is a hair moisturizer and healer), is loaded with fatty acids (which helps your hair to produce more collagen), and it contains lots of antioxidants that can play a role in increasing your tresses' elasticity.
Pumpkin
2 / 8
Image Source: Getty Images
Pumpkin seed oil is like a multi-vitamin for your hair. It's got Vitamin E, omega 3- and 6- fatty acids and zinc in it; things that play a direct role in keeping your hair healthy and strong. Another awesome thing about pumpkin seed oil is it can inhibit the enzyme 5-alpha reductase. This is a good thing because without that enzyme working overtime, your hair is able to grow fuller and longer. Some extra benefits of this oil is it feeds your hair follicles, adds shine and can soothe your hair and scalp if it's stressed out from heat or chemical relaxers.
Cinnamon
3 / 8
Image Source: Getty Images
Two things that cinnamon oil contains are cinnamaldehyde and eugenol. What they basically do is provide anti-fungal, anti-bacterial, and anti-microbial properties while increasing blood circulation to your scalp. If you mix it with a little bit of sweet almond oil, cinnamon oil can serve as an invigorating scalp treatment too; one that strengthens your hair follicles and soothes dandruff-related symptoms as well.
Ginger
4 / 8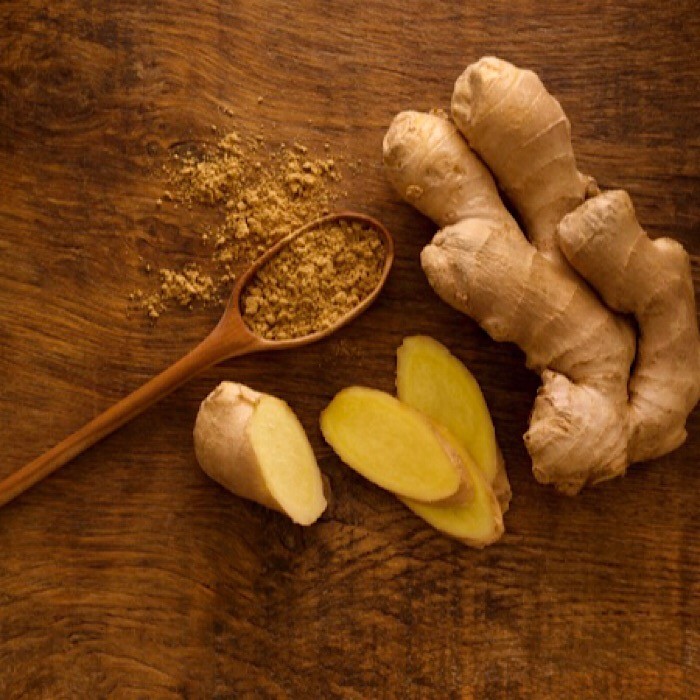 Image Source: Getty Images
Sometimes, our hair isn't as healthy as it should be because we don't give our scalp enough attention. The cool thing about ginger oil is it contains properties that help to cleanse and even detoxify your scalp. Not only that but ginger is also able to increase blood circulation to your scalp, which ultimately promotes hair growth.
Cranberry
5 / 8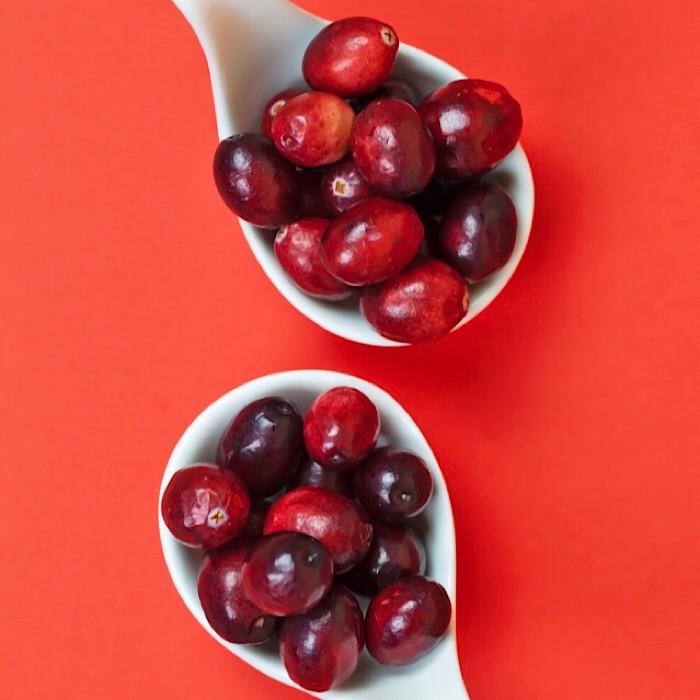 Image Source: Getty Images
If there's a signature fruit for fall and winter, it's probably cranberries. Get a leg up on the holiday season by applying a little cranberry seed oil to your hair. It also contains a bevy of omega-3, 6, and 9 essential fatty acids, along with antioxidants and Vitamin A. The Vitamin A is essential because your hair needs it in order to produce a healthy balance of sebum so that your hair and scalp is thoroughly moisturized. Also, thanks to cranberry oil's nourishing properties, if your hair is naturally dry, this can make it feel extra soft without feeling too greasy in the process.
Pomegranate
6 / 8
Image Source: Getty Images
Pomegranate oil is a winner because it contains antimicrobial and anti-inflammatory properties, fights off free radicals and polyphenols to prevent UV ray damage (because the sun shines all year-round). A few other reasons to consider going with this particular oil is it has punicic acid in it to strengthen your locks, oleic acid to soften your hair and, because it's technically considered to be a "dry oil", you can apply it without worrying about it leaving a lot of residue behind.
Clove
7 / 8
Image Source: Getty Images
If there is any oil on the list that I would recommend you doing a skin test with first, clove oil would be it. I say that because it is super-potent which certainly brings new meaning to a little bit goes a long way. Your hair (and scalp) will love clove oil because if you apply it directly to your scalp, there's a high chance that you'll start to see a lot less hair shedding. Or, if you put a few drops of it in your hair conditioner, it can soften your hair while strengthening your roots simultaneously.
Vanilla
8 / 8
Image Source: Getty Images
Very few oils smell as feminine and seductive as vanilla essential oil does. The B-vitamins in it support the strengthening of your locks. And, if you add it to a carrier oil almond, avocado, grapeseed, castor oil or jojoba, it can play a direct role in keeping your hair follicles healthy and ultimately promoting length retention too. Your hair will look, feel and definitely smell delicious all autumn long. Enjoy!