Devri is the NaturallyCurly Social Media Producer and has a mix of 3c / 4b curls. She prefers volume over definition and focuses on hair health vs length. These are her Editor's Choice picks for this year's Best of the Best.
These days, I keep my Wash Day simple and straight to the point. I used to care a lot about volume, growth, and length. Now, my main area of focus is hair health. I want a clean scalp, moisturized curls, and if the growth or length come along, that's great, too.
First thing's first, dry detangling my hair lightly before getting into the shower. I use my Curly Hair Solutions H20 Water Bottle and finger comb through fairy knots and shed hair. Then, I use a moisturizing cleanser that won't strip my scalp, using the pads of my fingers to gently penetrate and remove build-up from the gritty New York City environment. SheaMoisture Manuka Honey & Mafura Oil Intensive Hydration Shampoo is a water-based cleanser with hydrolyzed rice protein to help with curl elasticity and natural shine. Most of the time I use my detangling brush to help get the shampoo deep into my scalp (trust me, it feels great). Next, I apply a generous amount of conditioner to my strands in about four to six large sections, distributing it with my palms. I work through each section through a raking technique that helps gently detangle without pulling hair out. My holy grail for years has been DevaCurl One Condition Ultra Moisturizing Milk Conditioner because it's great for a dense head of curls that craves extra moisture like mine.
2 / 3
When I get out of the shower, I apply some oil to my scalp so it can replenish any lost sebum from shampooing. Righteous Roots Hair Rx contains 11 oils like castor, sesame, and jojoba, to invigorate the scalp, encouraging healthy hair through anti-inflammatory and anti-itch properties. Massaging it in for 2 minutes using the pads of my fingers, I brush a little extra on the crown of my hair. I plop my hair onto a microfiber towel and walk around with it on for about 20 minutes. This is a great time to put on makeup, cook, or check emails. Then, I moisturize and seal my ends with a heavy twisting cream like Camille Rose Almond Jai Twisting Butter to provide hold that will last for days to come. I either pineapple or twist my hair in four large two-strand twists, then wrap my head with a satin scarf and place a satin bonnet over my length. The next morning, I finger fluff using some water and styling cream to get my shape round and voluminous. My favorite styler is the DevaCurl Supercream because it smells great, it encourages natural curl clumping, and will keep my definition in place for at least two solid days between my next Wash Day.
3 / 3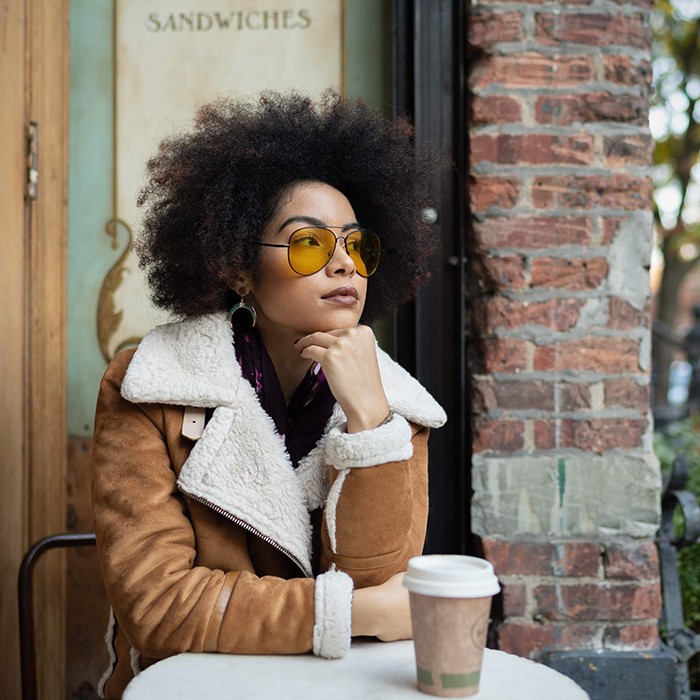 What are your wash day holy grails? Let us know in the comments below. See the full list of Best of the Best winners here!