As curlies and naturals I think we all fantasize about having a perfect salon experience. An experience where you can get your hair twisted, cut, or braided to perfection, the stylist is knowledgeable about natural hair (no matter the texture), and our curls and coils thank us in the end. Cue slow motion editing and the Chariots of Fire theme song.
Of course, that scenario, for many of us, is often far from reality. Even the most upscale salons are not yet equipped to deal with curly or kinky textures, especially considering each hair type requires a very different type of care. So (if you're like me) we abandon salon visits and hope for the best with our own skills, rather than chance a(nother) botched hair appointment.
If you haven't found your perfect fit yet and you're feeling uncertain about visiting a salon, know that the process of searching is trial and error. But salons specializing in natural and curly hair do exist! Keep looking. And if you happen to live in the Philadelphia area, ahead are 10 highly-reviewed contenders in Philly that you'll want to consider.
This "Best of Philly" award-winning salon and lifestyle brand speaks for itself with the clientele of celebrities such as Jill Scott, Janet Jackson, Marsha Ambrosius and the like. The stylists specialize in all things natural hair from cornrows, flat twists, and loc maintenance to blow outs and hair coloring. Duafe also has its own line of products, many of which can be applied to both your hair and body.
Located at: 3129 North 22nd Street, Philadelphia, PA
2 / 10
Calling all naturals looking to get braids this summer—this is the salon you've been looking for. Founder and licensed cosmetologist Lorraine Sealy received special training in weaving, braiding and locs through Taliah Waajid seminars. She and her stylists offer an extensive list of styling options including Havana twists, Marley twists, box braids, and even micro braids.
Located at: 1410 North 52nd Street, Philadelphia, PA
3 / 10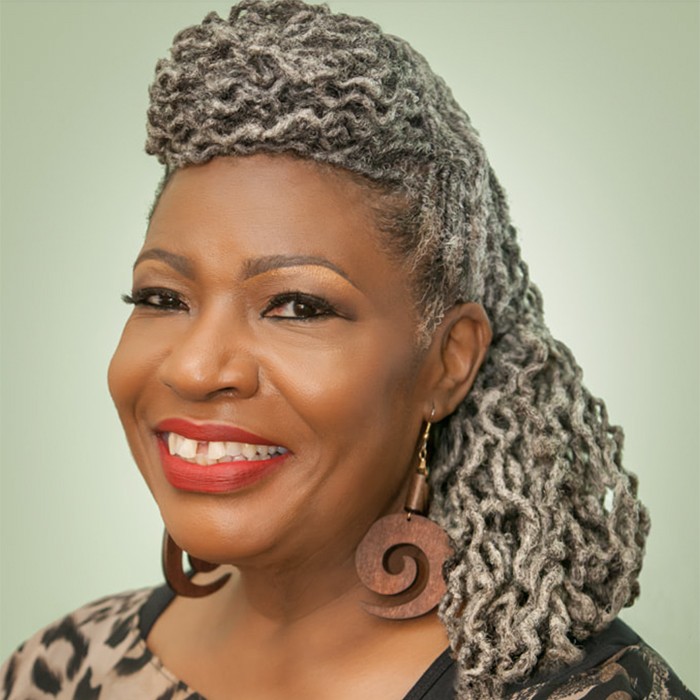 A family-friendly salon environment that services all hair textures for affordable prices. Mariama Toomey, Mayee's owner, has been styling hair since the age of 10, when she realized she it was her passion. Mayee Hair Salon's services include loc maintenance, braiding services, and general natural hair care services.
Located at: 4405 Chestnut Street, Philadelphia, PA
4 / 10
Pearl Bailey-Anderson is a powerhouse when it comes to hair. As the owner of La Pearl and a cosmetologist, she has earned several certifications and a Bachelor of Science degree in trichology. Pearl uses this knowledge to service clients not only in styling, but in scalp health. The salon offers professional scalp consultations through their certified scalp clinic.
Located at: 3857 Lancaster Ave, Philadelphia, PA
5 / 10
The stylists at Futurist Empressions are dedicated to educating their clientele on every aspect of healthy hair care including environmental and dietary factors as well as the use of potentially harmful ingredients in certain products. Futurist Empressions services general natural hair needs, but is the perfect destination for loc styling. According to reviews, the salon also has a great price point for haircuts.
Located at: 5011 Baltimore Ave, Philadelphia, PA
6 / 10
Nafeesah Nzinga Idris, owner and stylist at N'Bushe, is a master stylist that has worked with high profile clients like Tye Tribbet and Vikter Duplaix. Stylist Shadé Ma'at is a locs, two strand twist, and coils specialist. N'Bushe Salon serves clients with Nafeesah's own natural hair care system called Rare Organics. Contact them for a free consultation.
Located at: 5500 Chancellor Street, Philadelphia, PA
7 / 10
Have you ever thought about having some privacy during your salon visit? Is it important to you? Reviewers of Jus Roz's Multicultural Hair Salon praise the ability to have a private salon experience, as hair can have a lot of religious and cultural significance for some. This salon also offers various color options like balayage.
Located at: 130 South 45th Street, Philadelphia, PA
8 / 10
Deeper Than Hair is a natural hair care salon located in West Philadelphia. Their stylists care for your hair all while delivering creativity, quality and consistency. Their warm yet fun atmosphere will make you feel right at home so you can relax and not only leave looking good, but FEELING good as well! From stitch braids, weaves, curly cuts, color and updos this is voted Philadelphia's #1 natural hair salon.
Located at: 5613 Walnut St. , Philadelphia, PA 19139
9 / 10
At Vixens Hair Studio, it is their mission to bring joy and beauty to clients lives. They do this by not only servicing clients with trendy and creative styling but by giving them superior hair care and hair knowledge. They offer natural styles, loc maintenence, braids, hair extenstions and coloring.
Located at: 2943 N 22nd St. , Philadelphia, PA 19132
10 / 10
This salon offers a truly relaxing overall experience for its clients, hair is only the beginning. It's both eco-friendly and holistic, with their own products including hair and body gels and herbal treatments. Stylist and owner Amber Muhammad approaches styling natural hair and locs as an artist would a sculpture, boasting the clientele of Jill Scott, Foxy Brown, Jill Scott and so many more. In addition to hair care services, the salon offers reiki sessions, yoga classes, and crystal healing workshops.
Located at: 62 West Manheim Street, Philadelphia, PA
Have you planned your next salon visit yet? Are you usually apprehensive about going to salons? Let us know about your experience in the comments.