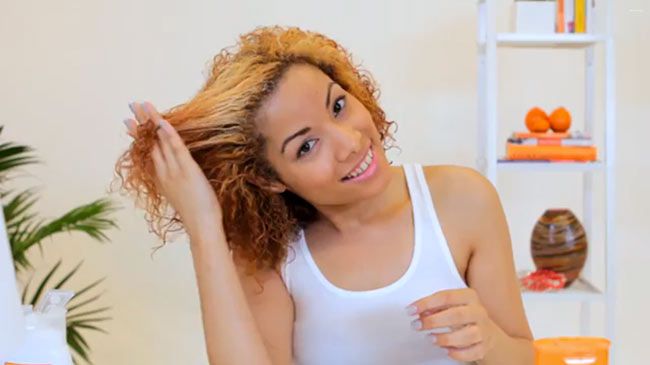 All curls, coils and waves are totally unique, so their haircare routines should be too. The hair products you use and the way you apply them can vary drastically from one woman to the next, and today we're going to see how these women care for their hair.
Devri's Curly Hair Routine
Devri has color-treated Type 3C curls, so she has to maintain a very moisturizing curly hair routine to keep her hair moisturized and healthy. Here's how she creates her favorite style, the wash and go.
What You'll Need
Your favorite oil

Hydrating Cream Conditioner
Directions
Divide hair into 4 sections

Mix 2 parts Deep Treatment Masque with 1 part of your favorite oil
Distribute throughout the hair, let sit for 15-30 minutes and rinse with Moisturizing Cream Shampoo

Condition with Hydrating Cream Conditioner

Use a quarter size of the Leave-In Conditioning Repair Cream to damp hair
Divide hair into sections again and mix the Define & Shine Custard with the Curl Activator Cream. Apply this mixture to the curls from root to tip for definition and hold.
Apply Grow Strong Strengthening Treatment to your roots to prevent breakage. 
Cristina's Wavy Hair Routine
Wavy hair needs moisture to prevent frizz and encourage curl definition, but it's key to use lightweight products so as not to weigh down the curl. Here is how Cristina washes and styles her Type 2C, wavy pixie haircut.
What You'll Need
Directions
Lakeisha's Coily Hair Routine
Lakeisha likes to use thicker creams on her Type 4 hair to keep her hair hydrated and soft. These thick creams would weigh down Type 2 waves, but they're absolutely essential for coily girls.
What You'll Need
Directions
Start by washing with the Conditioning Co-Wash in between shampoos
Apply the Leave-In Conditioning Repair Cream 

to keep your hair moisturized 

Apply Coconut Curling Cream to style your coils 
Watch the Video
This post is sponsored by Cantu.