High school is a roller coaster, which at times, seems to have more downs than ups, and other times more ups than downs. I found myself starting my junior year in a completely new setting with few friends. For those of you who have never been 'the new kid' take this piece of advice: confidence is key.
I walked in on my first day in a new high school with a smile on my face and curls in my hair. The amount of compliments that I got about my hair from strangers was astonishing.
"Oh my gosh is this your natural hair?" When I answer yes I usually get a 'lucky' or 'I'm so jealous'.
When I was in middle school I woke up an hour earlier than I should've every day so I could hide something that I've come to love. I straightened my hair because that was what all the other girls did. I didn't realize that having curly hair was a characteristic that set me apart from the teenage girl crowd. It wasn't until my freshman year of high school that I started wearing my hair naturally. I felt different, like I had finally found the answer to the most important question to me. Who am I? I'm Hayley; yes the one with the curly hair.
Every girl feels that they should look their best going in to their first day of school, and I did that with curly hair. I wasn't afraid of what people would think of my curls because I love them. I do stand out, but that doesn't matter because I've accepted the fact that I'm different.
After every shower I have a short process to make my curls shiny and not frizzy. First off I comb through it and get all of the tangles out, then I run through it with an oil of my choice (Argon, Moroccan, Monoi, Keratin, or Macadamia), and lastly I scrunch sections of my hair with mousse or styling cream. I then let it air dry to get pretty curls.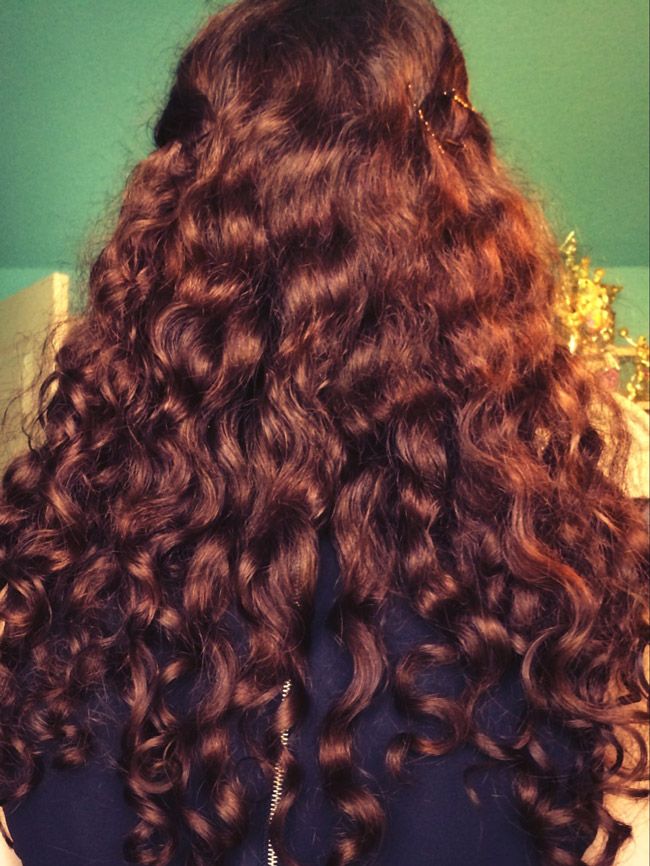 It took me a while to find hairstyles that I could use at school, but I eventually found a few I wear often. I try to keep it simple because less is more. I usually wear my hair with a headband, pinned back by a few bobby pins, or half up half down. I like using a headband because I can coordinate it with my outfit or add a pop of color if I'm only wearing neutrals. It also keeps the hair out of my face and is easy to do with my hair in a pony tail or down. I usually pin my hair back when I have a test that day. This hairstyle keeps the hair out of my eyes and you can get creative with it, such as braiding, twisting, etc. Lastly, and my favorite, half up, half down. Its simplicity makes me confident that my curls look the best they can.
High School is a time in your life to figure out who you are. Don't hide your curls because everyone has straight hair or you're afraid of what others would think. Be your natural self, a curly girl.
---
This article was written by Hayley Sureck.