From gold teeth to cornrows, there's been no shortage of black youth culture appropriation. Our fashions, hairstyles, and pride are labeled 'trendy' through the mainstream, non-white lens.
As pieces of the black diaspora are discarded and recycled for general consumption, we--the black youth--find crevices in the Earth that allow us to live our truths without judgment, even if only for a weekend. Enter: Afropunk Festival.
"Fans Are The Bands And Bands Are The Fans."
In 2003, a vegan tattoo artist named James Spooner created Afro-Punk, a documentary film that followed the punk lifestyle of four black people. Its popularity took hold across the globe. Soon after Afro-Punk's 100th screening in its first year of release, Matthew Morgan noticed the film's growing fan base.
Connecting with Spooner, both creatives decided to give the people what they wanted while staying true to their own roots. This connection resulted in Liberation Sessions, an event showcasing performances by three bands followed by the documentary film screening.
These sessions' successful turnouts led to enthused continuations in the form of picnics at Fort Greene Park in Brooklyn. It was there that New York natives and world citizens, all adorned in a kaleidoscope of unique wares, mixed and mingled.
Following the success of both the documentary and its subsequent events, Spooner and Morgan wanted to offer fans more room for expression and connection.
After a couple of years in the making, they created a concert to rival all others: The Afropunk Festival.
No -isms Allowed
Beside each stage reads a lengthy list of things prohibited at the festival including racism, sexism and hatefulness. Basically, leave your discrimination at the door with your open cans—there's only room for embracing positive vibes and authenticity. This year's Afropunk Brooklyn reflected just that.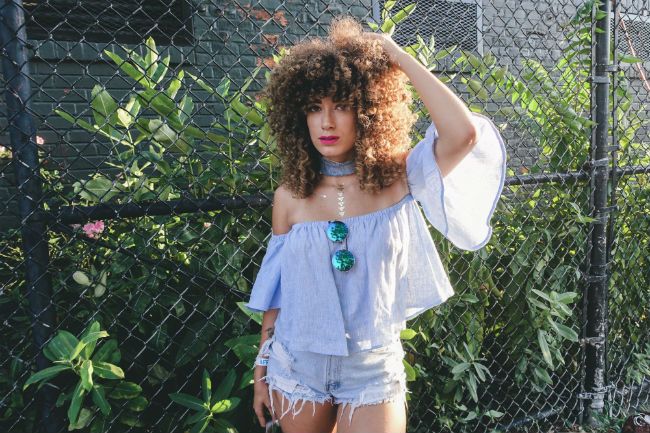 While Afropunk Festival was never intended to appeal to the masses, Spooner and Morgan understood its necessity in providing a safe space for millions of black youth with sentiments similar to its origin. What started as an indie film quickly broke out beyond the 66-minute tape roll to become a movement that is now heard and seen at events held annually in Paris, London and Brooklyn.
Afropunk has given a mic stand to a crowd that doesn't always receive the most accurate or positive spotlight. Staying true to the original picnic-style concept, the festival has become a majestic source of all-around inspiration for the audience, the performers and the media.
I Am, We Are Afropunk
I have attended many festivals in my lifetime and I've yet to attend a festival that stands above Afropunk. This weekend reminded me of what I already knew but might have sailed away from within my own soul.
We must continue to live authentically and show off every color that resonates within us. Our values and morals do not have to be similar to that of 'the mainstream.' Popularity should never be an influence nor should it act as a barrier.
Because of this manifesto, we are deemed as punks with no purpose, rebels without a cause. Our response to pop culture is by bathing in its synthesized madness with a bold, knowing grin.
We know, feel, and revel in our truth on stages occupied by dope bands—one stage to rage to, the other to fulfill our need for nostalgia. We remove psychological and societal borders. We display our individual pictures of perfection.
It is here, at Afropunk Festival, where we delete our labels and live vibrantly, without restraint and in bold freedom. Rain or shine—we bask in the sun's rays. Our hair stands tall and effortlessly with the elements.
Every adornment beset upon our bodies is the rawest reflection of our souls' Southern trees, because we are not strangefruit. We are Afropunk.
Did you attend Afropunk this year?
Follow me @DevriVelazquez to see where I'm headed next! | Photos by @Stylefeen 
Read my CurlFest + Essence Fest 2016 recaps!