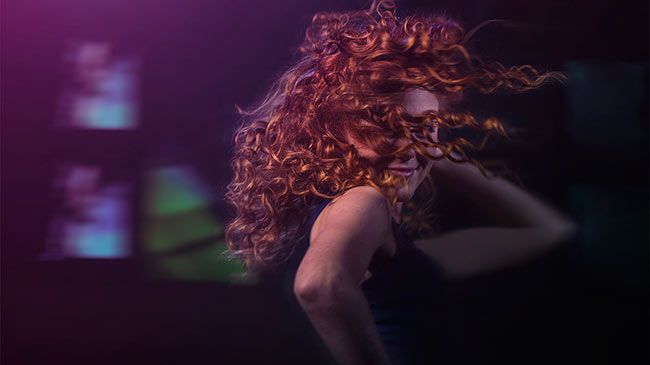 Tyler, TX -- DevaCurl is getting back to its curly roots in June with the premiere of Curls Night Out – a live celebration of curl culture that will tour the country.
DevaCurl - one of the top haircare brands for waves, curls and coils - kicks off the National Tour of Curls Night Out 7 p.m. June 17th at the Liberty Theater in Tyler, Texas with the event. The night will combine entertainment, inspiration and education, featuring curly celebrites, stylists and curlies. Stylists will receive special Deva-green lanyards to help them connect with curlies in the community.
Curls Night Out will feature real-life stories by local curly women – and men – from Texas. "The Curly Monologues" portion of the show provides a dynamic way for people to relate and connect, says Walsh.
"It's a natural extension of everything DevaCurl has always believed in – being curly is something to celebrate and be proud of," says DevaCurl President Colin Walsh.
Tickets are $20, and can be purchased at www.curlsnightout.com. DevaCurl will host two more Curls Night Out events in the fall, and will move to 10 to 15 cities in 2015. The tour will culminate in a huge curl gathering – a "curlapalooza" - where thousands of curlies will be able to celebrate and connect.
Tyler - a city of 100,000 people in Northeast Texas - may not seem like the most likely place to host the premiere of Curls Night Out. But Walsh says "Why not Tyler?"
Curls Night Out presenters include Michelle Breyer, co-founder and president of NaturallyCurly.com; Shai Amiel, world-renowned celebrity "Curl Doctor;" Dr. Lew Losconey, motivational speaker with a phD in Psycurlogy; and Stevie Jo Rosenbalm, a Top-20 finalist on the latest season of The Voice.
The all-star line up for Curls Night Out also features an excerpt from the award winning and critically acclaimed play, 'da Kink in My Hair by Trey Anthony. Set in a Caribbean hair salon, 'da Kink in my Hair gives voice to black women who tell their unforgettable stories in a kaleidoscope of drumming, singing and dance. It is a testament to the challenges and triumphs in the lives of contemporary black women, many of who are immigrants to North America from the Caribbean. Mixing laughter and tears, revelation and inspiration, the unapologetically intense stories of each woman is woven together in this powerful piece.
"Being curly can feel like a solitary challenge and existence," Walsh says. "The reality is that it's something to share and celebrate. At Curls Night Out, people will have a chance to meet curl icons, share curl stories and embrace curl culture."
"We want people to take away from this the notion that being curly is one of the most exciting and inclusive communities," Walsh says. "Being curly is an incredible gift to be celebrated, envied and expressed – not something to hide, control or constrain."