"Afro: as in, born of African spirit and heritage; see also black (not always), see also rhythm and color, see also other, see also underdog. Punk: as in, rebel, opposing the simple route, imbued with a DIY ethic, looking forward with simplicity, rawness and open curiosity; see also other, see also underdog."
This weekend in Brooklyn, the Afropunk Festival created a safe space for self-described cultural rebels where creativity and freedom were expressed through hair, outfits, and everything in between. The celebration of the culture gave people a way to show pride through their coily and curly hair in extravagant headpieces and gorgeous gear. These are some the pictures we saw that exuded light, love, and liberation of all shapes and sizes.
In a subtle and sexy combination of summertime denim and traditional African kente, the pink curls on @evita_loca come together with glitter accessories to rock the festival grounds.
@Brunita_alvs gives a classic look that shows a strong and confident femininity topped off with natural curls.
In a thankful display, @alexis.braswell and her friends, jbellzz_ and tinajohn55, show gratitude and fierceness.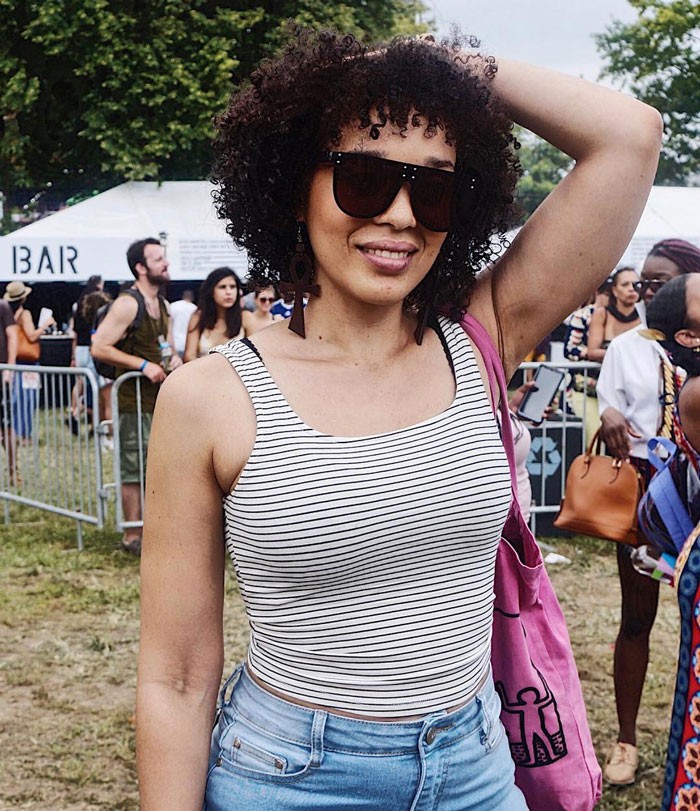 No costume necessary. @23piecesofrose rocks a classic look with an unmatched smile.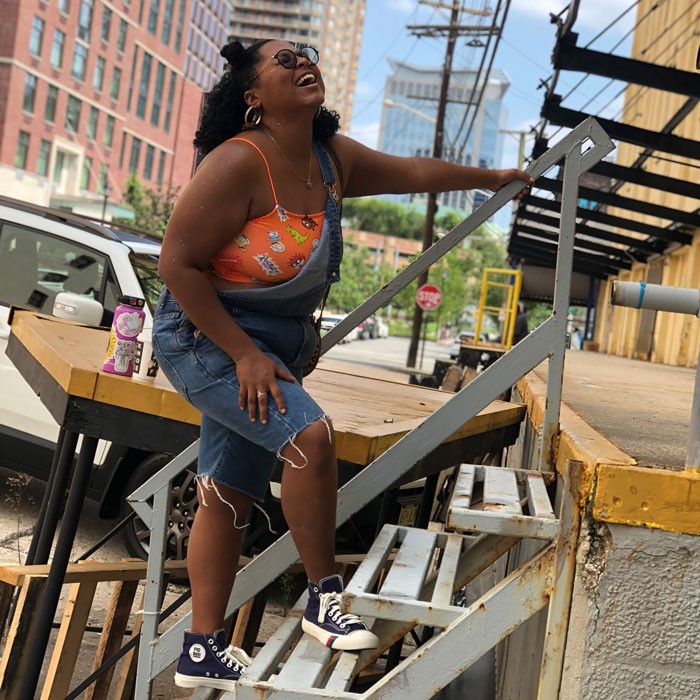 In a cute half up, half down hairdo @yemkotheunicorn & her joy can be felt through the screen.
@sailor.brooke captures our attention with bright eyes and butterflies floating through her curly afro.
@innerg_b came dressed to take life by the reins with a headpiece that lets the world know she did not come to play.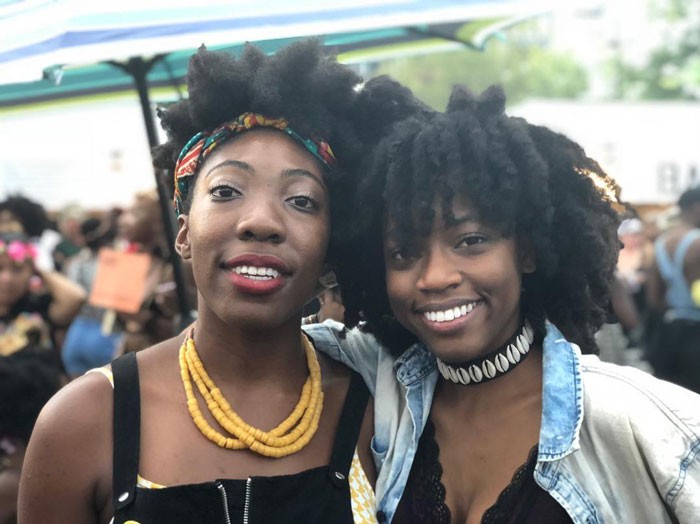 These curl-friends show us the versatility of hair with genuinely inviting smiles @lexlucid.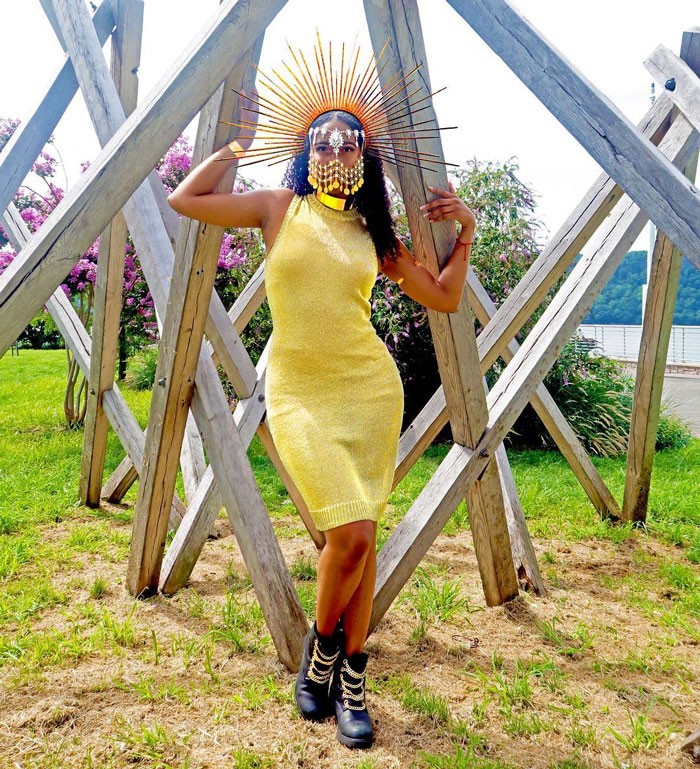 In an ode to the African goddess Osun, @pierr_e gives us life as the goddess of sexuality and fertility with sun beams intertwined in her hair.
@Michathebrand and the girls give us curls to die for in a picture that screams life and liberation.
Afropunk happens once a year in Brooklyn, Paris, London, Atlanta, and Johannesburg, South Africa, and we look forward to seeing the ways people resist at every single one. 
Which is your favorite look? Let us know in the comments!