When you've grown up accustomed to spotting one odd head of curls in a crowd, the connection you feel with that woman is magnified.
Most women with natural hair probably can't imagine what it would feel like to be surrounded by thousands of other women who have embraced their texture. Thousands of naturalistas gathered in Brooklyn's Prospect Park on July 15th to experience that feeling at Curlfest 2017.
Curlfest is your Instagram feed come to life.
You know the beautiful, painted women in your feed by makeup artist @moshoodat? They were walking around the festival, live, and covered in flowers.
The braids you've been Pinning to try this summer? They were being styled at Creme of Nature's braid station, for free! Stylist Diane C. Bailey was working her magic at SheaMoisture's pop-up salon. Tropic Isle Living was keeping our hair and our bodies hydrated with fresh cut coconuts. Mielle Organics founder Monique Rodriguez, along with her two daughters, launched their newest Mongogo Oil line. And this event wasn't just about loving your hair, Iman Cosmetics had women embracing their skin tones as well.
And all of the natural hair gurus who inspire you daily were in attendance. All of them.
The festival, created by Curly Girl Collective, originally began as a meetup in the home of one of its founders, Tracey Coleman. What once started as an intimate group of women has grown to encompass men, families, and children. Some of the flyest styles at the festival were being rocked by the kids!
Here are some of our favorite looks and moments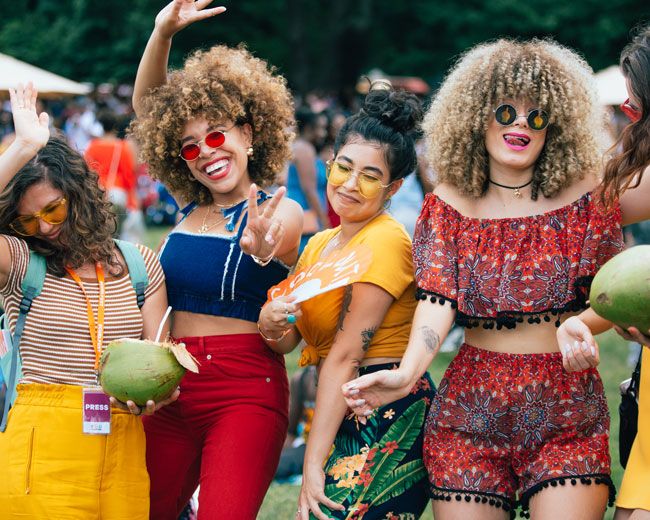 Photos by Mark Clennon