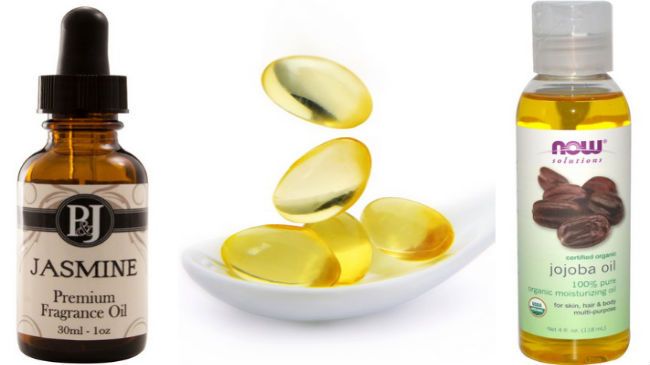 Perfect for the fall and winter hats that cause that unwanted frizz halo-- this serum can generally be used before drying hair and going out, or as a finishing product to enhance shine and reduce frizz.
What You'll Need
3 1/2 oz. jojoba oil
1 vitamin E capsule, (poke hole, drain into oil)
5 drops jasmine fragrance oil (optional)
Directions
Mix oils in a 4 oz. bottle.
Apply 3-4 drops to palms and rub gently through ends, working upwards towards midshaft, and below roots of hair.
Start off with less and add more if needed.
---
Do you have a curly recipe to share with our community? Visit our Recipes page and share!